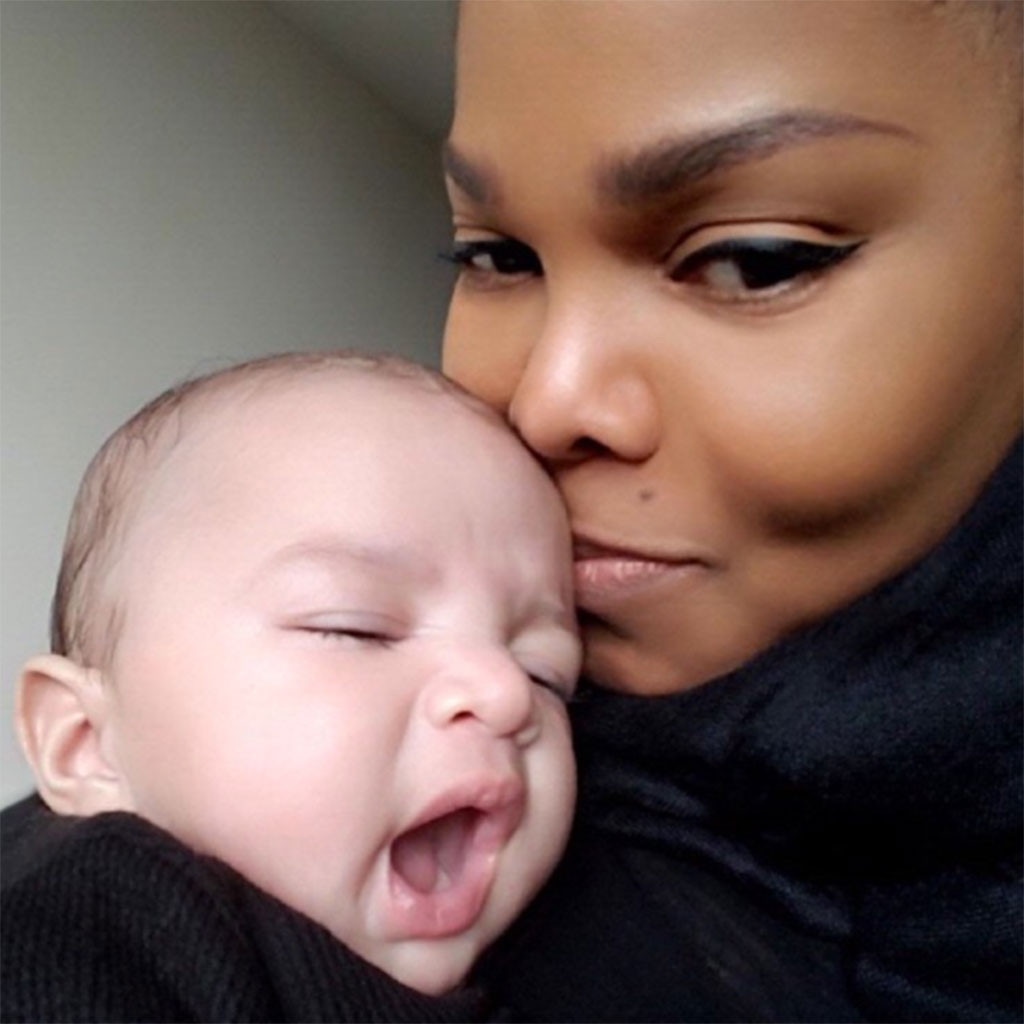 Twitter
Ladies and gentlemen, it's time to meet Janet Jackson's baby boy. 
More than three months after welcoming her first child with Wissam Al Mana, the singer took to her personal website and shared the very first photo of Eissa Al Mana.
"My baby and me after nap time," Janet captioned the photo that shows mom hugging her baby boy as he yawns for the camera.
The special mother-son moment comes as the A-list performer continues to raise her child in private. Nonetheless, a source recently gave a glimpse into how the new mom was doing.
"Janet is getting her strength back and feeling well," a source shared with E! News. "She has so much help around her, so that has alleviated stress. She just feels so blessed everything went well and her baby is healthy." 
While the 50-year-old star was under doctor's orders to rest during her pregnancy, Janet managed to have a "stress-free, healthy delivery" thanks to her doctors.
"She has some of the best doctors that helped her through it," the insider added.
While Janet has only stepped out on occasion since giving birth, family members have shared a few details. During an appearance on Good Morning Britain, her siblings gushed about the youngest family member. "Janet had a beautiful baby boy. It's all good," Jackie Jackson shared. "Everyone's fine. Everything's great."
Since welcoming a child, Janet and her husband Wissam have decided to split after five years of marriage.
Ultimately, the "That's the Way Love Goes" singer is focused on being a hands-on mom to her handsome little boy. 
"They're both busy people but determined to be good parents, even if they're apart," a source shared with The Mail on Sunday. "It's amicable and Eissa will stay with his mother, who is basing herself in London."