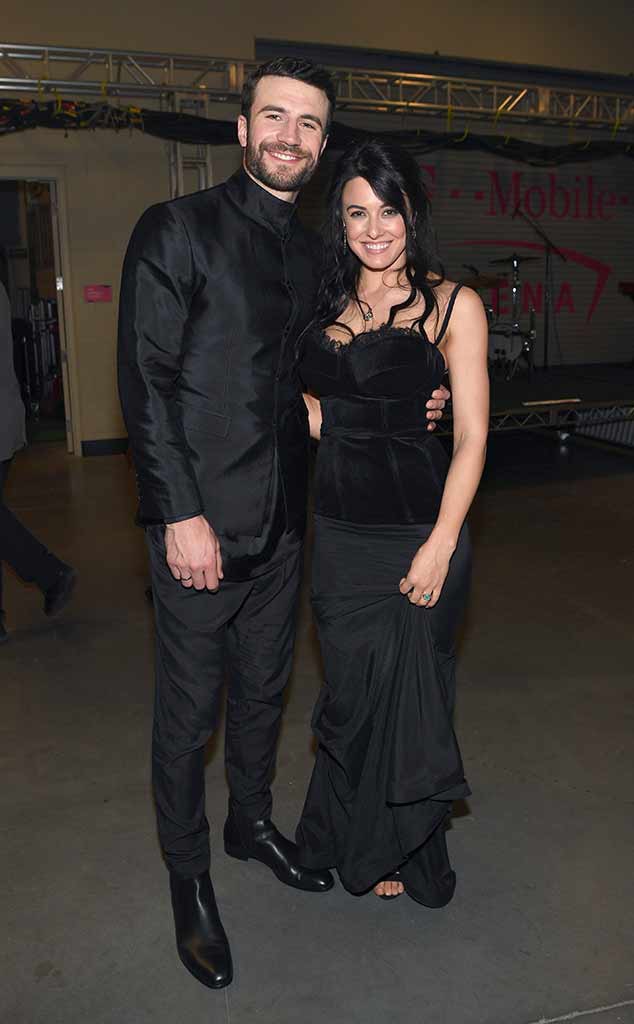 Denise Truscello/ACMA2017/Getty Images for ACM
Cue the wedding bells!
Sam Hunt tied the knot with his fiancée Hannah Lee Fowler this afternoon after a brief engagement.
The two exchanged vows in the country singer's hometown in Georgia and were surrounded by a small number of friends and family. In a picture obtained by E! News, the bride wore a white gown featuring a long, beautiful train. She also had her hair done in a side-braid. 
The two became engaged in January of this year and have kept their relationship largely out of the public eye, save for a few of Hunt's more famous songs.
In fact, in his track "Drinkin' Too Much," he details the ups and downs that he and Fowler faced after their romance went public.
"Every dream I ever had was you. Hope you know I'm still in love. It's the kind you can't fall out of…Hannah Lee I'm on my way to you. Nobody can love you like I do. I don't know what I'm going to say to you, but I know there ain't no way, I know there ain't no way, no there ain't no way we're through."
The two have been on and off for around a decade it seems, and most recently reconciled back in 2016 shortly before they took a trip to Israel together.
In an interview with ABC News Radio, Hunt shared that Fowler was a huge source of inspiration for his work.
"I spent a lot of time talking to her about songs. I probably should have included her as a co-writer on a lot of these songs because I spent a lot of time chatting with her."
He added, "I got a lot of insight into females in general from being in a close relationship with her. I used a lot of that when writing on the songs because a lot of the songs are relationship-based."
Congratulations to the newlyweds! Here's to more inspiration for Hunt for years to come.
TMZ was first to report the wedding news.