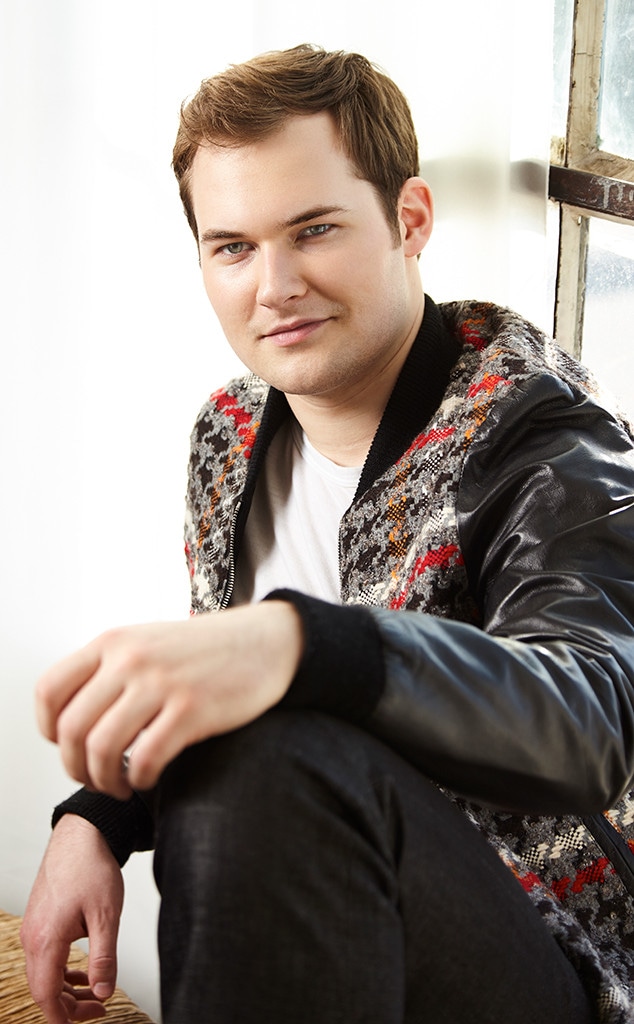 Jason Willheim
If last week's 13 Reasons Why marathon has you shuddering whenever you hear the name "Bryce"...well, that just means Justin Prentice did one heck of a job.
The 23-year-old actor—who is just delightful in real life—indeed plays a rather monstrous high school student, one of the 13 people who were unwittingly complicit in Hannah Baker's suicide on the intense drama, based on the novel by Jay Asher and executive-produced by Selena Gomez.
Season one premiered March 31 on Netflix and instantaneously became one of the most talked-about shows of the spring—but though we could go on about Hannah [Katherine Langford], Bryce, Jessica [Alisha Boe], Clay [Dylan Minnette] and everyone else, but we don't want to be the ones to spoil the mystery in case you haven't gotten to all 13 episodes yet.
"We hope that [viewers] have a better understanding for the darker issues, whether they're going through them themselves, or we also hope that it's easier to have conversations amongst your friends, and from parents to their kids about these dark issues," Prentice told E! News at the show's red carpet premiere this month. "I mean, they're difficult things to talk about so we hope this makes it a little easier and it's kind of a conversation starter for what someone's going through."
Prentice, previously a star of the ABC sitcom Malibu County, scored the villainous role of Bryce Walker after a slew of appearances on shows including Glee, The Mindy Project, iZombie, Awkward and Those Who Can't (on which, coincidentally, he was also named Bryce).
This coming fall he'll be on AMC's relentlessly eerie Preacher, another genre twist for the actor, who's switched with ease from drama to comedy and back again over the course of his career.
But to get a better handle on what the guy who went to the dark side and then some for 13 Reasons Why is really like, look no further than our E!Q.
Here are 13 things to know about Justin Prentice:
What time did you wake up this morning?
7:30 a.m. Though that's not a constant.
What size bed do you sleep in?
California King. It was a poor interior design decision because it takes up the whole room, but hey, bedrooms are for beds.
Who's the first person you talked to today?
My wonderful girlfriend, Annika. [That's German-born actress Annika Pampel.]
David Crotty/Patrick McMullan via Getty Images
What do you never leave the house without?
Pants. Nope that's not true. My boots.
Favorite way to work up a sweat?
What's the demographic here? How honest can I be? Kidding (kind of). Pretty much any sport.
Twitter or Instagram? 
Instagram. One social media at a time for me. [Psst...you can still catch him on Twitter, too, @justinprentice.]
Celebrity crush?
Dylan Minnette.
Favorite subject in high school?
I was one of those kids who liked them all. Fun stuff.
Last Netflix binge?
The Crown.
Name your favorite thing that starts with the letter E:
Eintstein's hairstyle.
13 Reasons Why is streaming now on Netflix.