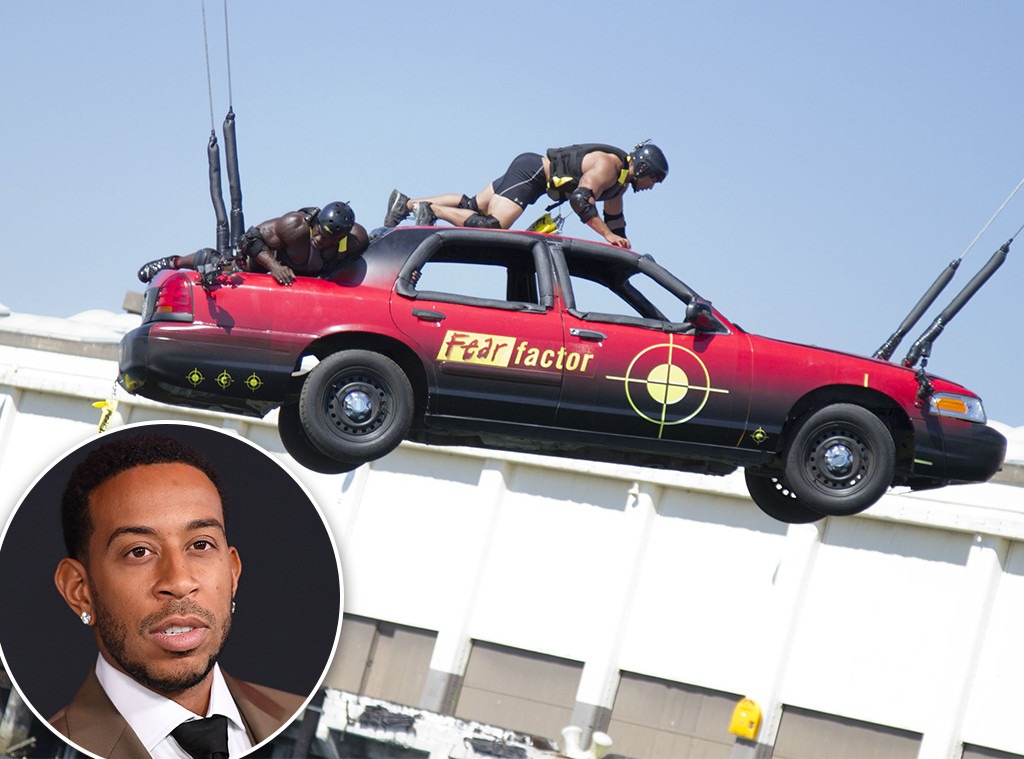 Michael Weaver/NBC / Angela Weiss/AFP/Getty Images
Fear Factor lives again. E! News has confirmed MTV has revived the fan-favorite NBC reality show with a 12-episode reboot hosted and executive produced by Ludacris. However, this time don't expect as many insect challenges, the new series, which premieres Tuesday, May 30 at 10 p.m. on MTV, will have segments inspired by urban legends, scary movies and everyday anxiety-inducing happenings, like rescuing personal cell phones from extreme heights.
Each episode will feature eight contestants in four teams of two, like best friends, co-workers, exes, siblings, etc., according to a press release.
"MTV is about celebrating youth culture, and with the reinvented Fear Factor, we are putting the power in our audience's hands to face and overcome their biggest fears," Chris McCarthy , president of MTV, VH1 and Logo, said in a statement. "We are thrilled to partner with Ludacris, one of the biggest global stars who has a rich history with MTV, to energize this franchise for a whole new generation."
Original executive producers Anthony Carbone and Kevin Wehrenberg will return to the show alongside Charles Watcher, Rob Smith and Robin Feinberg.
Fear Factor premiered in 2001 and ran for six seasons on NBC. This isn't the first Fear Factor revival either; NBC brought it and original host Joe Rogan back in 2011 for a season of challenges.
MTV has also signed a development deal with the rapper-actor. "I am excited to kick off my partnership with MTV, starting with the relaunch of Fear Factor, which will be even more insane and ludicrous than what you remember," Ludacris said in a statement. "This will be the first of many great projects together."
Fear Factor premieres Tuesday, May 30 at 10 p.m. on MTV.