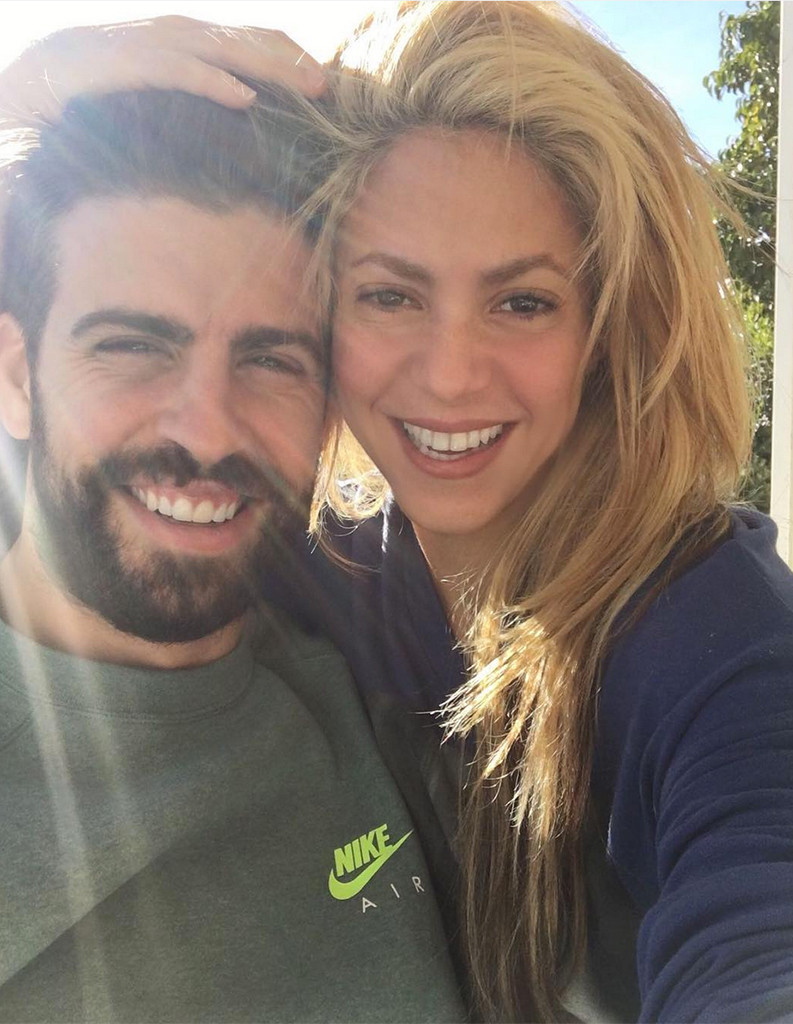 Instagram
It all started with a couple of mojitos…
Shakira released her new song "Me Enamoré," and if you listen carefully, it tells the story of how she met Gerard Piqué. The song details the instant connection between them when she least expected it. 
The 40-year-old singer begins by saying, "My life started to change the night that I met you. I had little to lose." She then gets into detail about him noticing her although she was wearing a striped bra, and her hair wasn't fully done.
Shakira then says, "I thought, 'this one is still a boy, but what can I do.'" With this line, she's referencing the ten-year age difference between them. Coincidentally, the two share the same birthday.
She then goes on to explain how they dance and danced until she fell for him—they fell for each other. We kind of love how she goes into detail about his blue eyes, mouth and how much she adores his beard. According to the song, she had one mojito and then another, until she decided to stay for a bit longer. And we're glad she did. 
Interestingly, the singer then says, "With you, I'd have 10 children. Let's start with a pair." The couple, who went public with their relationship in March 2011, currently has two children together, Milan, 4, and Sasha, 2. 
It seems Shakira spotted him and made her move, as she says, "I saw him alone, and I dove in." The official lyric video also paints a picture of a lot of the references throughout the track. Shakira ends the song by saying that she told herself that night, "He's for me or no one else."