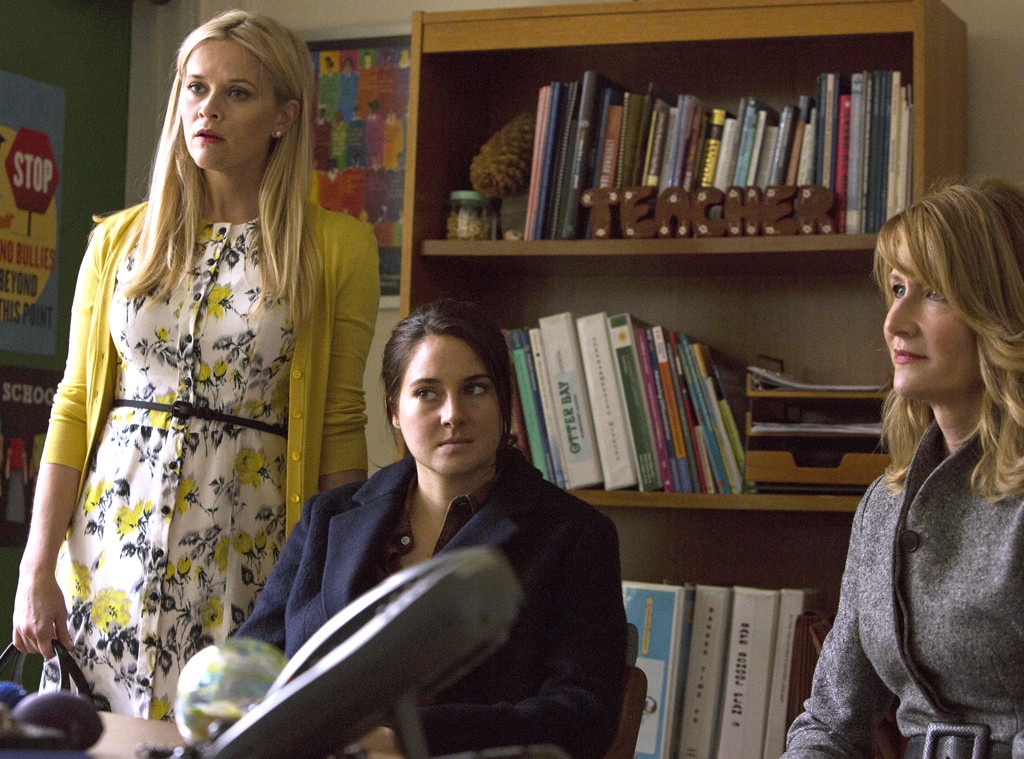 Hilary Bronwyn Gayle/courtesy of HBO
There may be more lies to tell after all. Big Little Lies author Liane Moriarty told Sydney Morning Herald she has been approached by producers of the HBO series about a sequel to the smash hit limited series starring Reese Witherspoon, Nicole Kidman, Zoe Kravitz, Laura Dern and Shaliene Woodley.
"I have started to think about ways this could continue," Moriarty said. "The producers have asked me to see if I can come up with some ideas. I wouldn't write a new book but perhaps a new story and then we'll see what happens."
Big Little Lies was a ratings hit for HBO and performances, specifically Kidman's one as abused wife and mother Celeste, have garnered rave reviews and already generated Emmy buzz. During a Facebook Live, Witherspoon, who was an executive producer on the series as well, said more Big Little Lies depends on Moriarty.
"One of the main questions everyone keeps asking us is, 'Is there going to be a season two,'" star and executive producer Witherspoon said. "We've been talking with the writer, and you guys should Facebook Liane Moriarty and tell her how much you want to see Big Little Lies 2. That would be good. She's thinking about ideas, and so we would love to hear ideas."
And fans Facebooked the author.
"I'm absolutely open to it because, once I started thinking, it was too much fun to see what I could do and to see these characters again. And there's definitely places you can go," Moriarty said.
The series ended with Bonnie (Kravitz) pushing Celeste's husband Perry (Alexander Skarsgård) to his death after coming upon him battling the other women. The women agreed to all say it was an accident and the series ended with the five ladies, bonded for life, on the beach with their kids. But the detective (Merrin Dungey) was watching.
"The obvious thing is, first of all, I think we could bring in more of Bonnie's story from the book," the author said about a potential second season. "And also what happens next [for Celeste]. That's the question that's also a really interesting thing, when you've been through a relationship like that, how do you feel now? How would she feel? She's grieving. She's still grieving for the end of a terrible relationship and I think that would be a really interesting thing to explore. So there's a whole lot of different storylines."
The book ended with Celeste speaking to survivor groups and setting up a fund for Jane's (Woodley) son, Ziggy, who Perry fathered via rape.
"I think everybody is pretty keen," Moriarty said. "They all loved working together but I think the thing is the story has to be right. So if is right, and if [screenwriter] David E. Kelley is happy to get the screenplay right, then I think that'll do it."
But not everybody is keen.
"To do a season two, I'm not for it," Jean-Marc Vallée, director and executive producer of the HBO series, told THR. "Let's move on and do something else! If there's an opportunity to reunite with Reese, Nicole and these characters of course, I'll be a part of it, but Big Little Lies 1 is a one-time deal. Big Little Lies 2? Nah. The end is for the audience to talk about. Imagine what you want to imagine and that's it. We won't give you a season two because it's so good like this. Why spoil it?"
Why indeed. We have our own feelings about a second season, but do you want a second season of Big Little Lies?