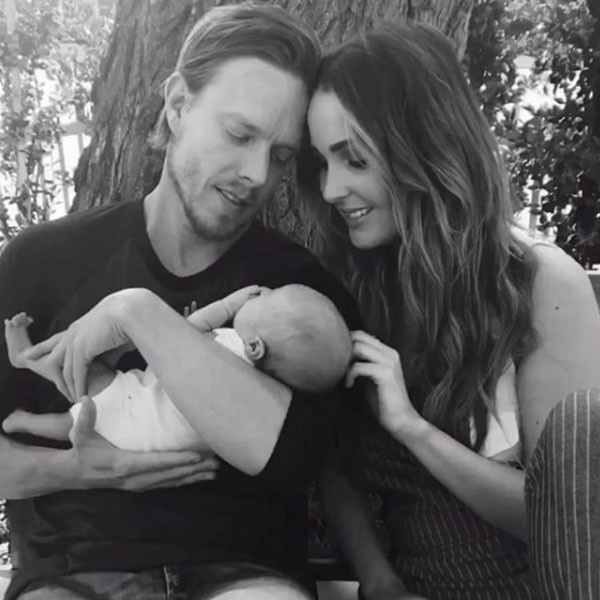 Instagram
Camilla Luddington has officially kicked off her newest role—motherhood!
The Grey's Anatomy star gave birth to a baby girl and confirmed the news to fans on Instagram with a black and white video of her and beau Matt Alan holding their little daughter outside. As a bonus, the actress also revealed their first child's name in the process.
"We have a new great love in our lives... our sweet baby girl...Hayden," she captioned the visual. In honor of the couple's new arrival, Luddington also accessorized with a fitting new bracelet—a delicate gold chain adorned with the letter "H." Picture perfect!
While the name feels like it was made just for the newborn, the new mom previously told E! News picking a moniker would come down to seeing their daughter for the first time. "I think when we see the baby, we'll just know," she said in December. 
By February, the ABC star revealed the baby's sex with a perfectly fitting nod to Lara Croft. "I am so excited to announce today that I am having a... girl!" she captioned a photo of herself holding a baby onesie with "Tomb Raider in Training" on it. "I want her to grow up knowing how strong women are. To be a little warrior who is not afraid to use her voice and stand up for what she believes is right. To navigate through life with courage and kindness, and to be one of the girls who says 'you CAN sit with us...'"
Now, as Luddington navigates the world of motherhood, she has plenty of co-stars to swap advice with. 
"I hear stories from all the moms on set," she told E! News at the 2017 People's Choice Awards. "So to have that experience myself, and all the joys and the highs and the lows, I'm excited for all of it."
Congratulations to the new mom and dad!