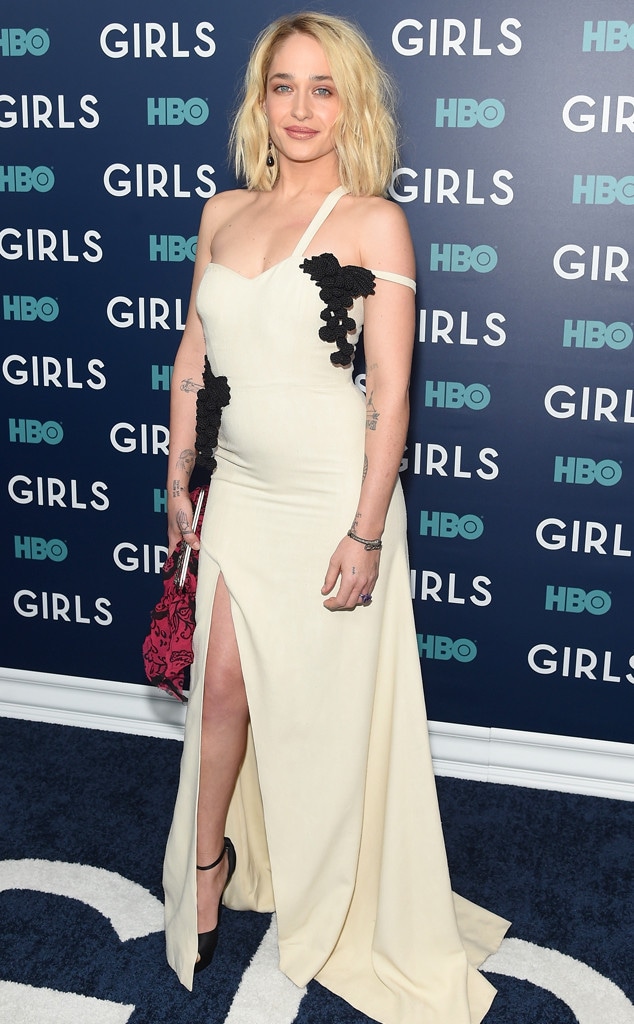 Jamie McCarthy/Getty Images)
Jemima Kirke has attended a few rehab facilities, but she doesn't consider herself an addict.
The Girls star opened up to Anna David's podcast, Recover Girl, telling the host all about her struggles with alcohol and drugs. Despite needing treatment, Kirke told David that her partying ways didn't stem from a need to repress feelings but instead recognized it as a "tool."
"I didn't relate to [AA's] psychic need for the alcohol. I recognized it as a tool and I know how to use it as a tool," she explained. "I'm not someone who drinks excessively but I will drink for a reason sometimes. It's a problem more than addiction. I think that's possible."
Larry Busacca/Getty Images
Even now, Kirke admitted that her problem wasn't necessarily in line with everyone else's she met in rehab. "I just was a problem drinker and user and I liked to party. I don't know I just had, I mean it didn't look the way a lot of other people's looks," she admitted. "I didn't use during the day necessarily. I just went hard when I went. I would do a lot of three-day benders. That was like a party. That was normal. It takes a long time to come back from a three day bender and you've lost a week of your life."
What "sealed" her "coffin" before finally agreeing to rehab was one final all-nighter. 
Jamie McCarthy/Getty Images
"I came home to my mom's house and I was like, 'I can't do it anymore.' I was just so tired and coming down," she recalled. "And she was like, 'Yes, thank you. Of course, darling, we'll check you in."
The next day, however, she tried to back out but her mom forced her to check in. "I learned a lot about myself in rehab," she said.
Kirke entered her first rehab facility, The Meadows, when she was 23. "It was fun," she shared. "I have a lot of sober friends who never got to go to rehab. It was fun. It was just nice."
Afterwards, she went to a facility named Lifeskills and then onto an "awful" place she didn't name.
Jordan Strauss/Invision/AP
The Tiny Furniture actress was ultimately kicked out of Lifeskills and the nameless facility, but she didn't mind leaving because of the "shaming" that took place. "'Always the victim, Jemima,'" she recalled her rehab therapist telling her.
Despite not agreeing with the programming at Lifeskills, Kirke did admit that she had some positive experiences because she ended up meeting her now-ex-husband Michael Mosberg.
"You're sick. I'm sick. I get you," she said of her mindset upon meeting him. "I'm reacting against my whole life." Although everyone told her it was a bad idea, she admitted "something worked" because they stayed together for eight years.
In therapy, Kirke has figured out what triggers her and how to avoid going down her problem path.
"It's about beliefs. What you believe about yourself and the world. It really has nothing to do with what you've achieved or how talented you are or how good looking you are," she explained. "It's whatever messages you were given as a child about the world and about how people see you and what your value is. That's going to carry over no matter what you achieve in your life. And as long as you don't somehow change those beliefs, and that's a f--king hard thing to do, then you'll be that way forever.
"I recognize that I use things as an anesthesia, and that can be anything, from shopping to sex...anything it's an anesthesia."