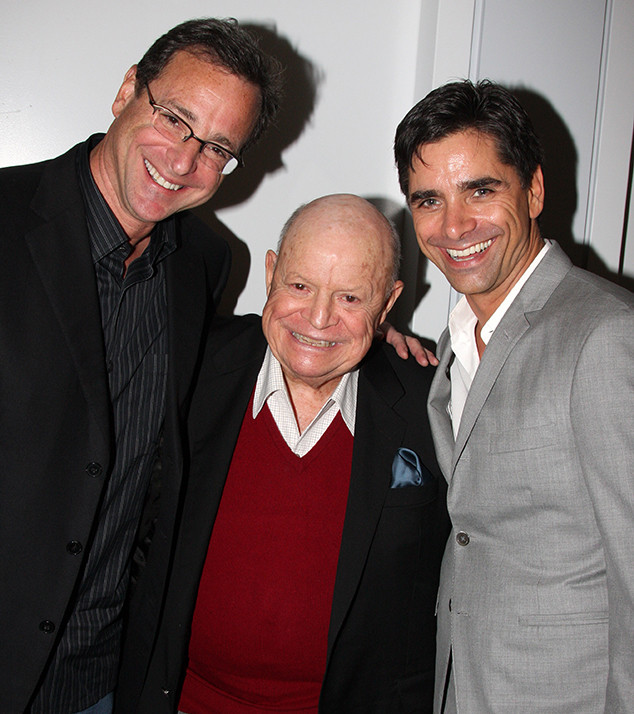 Bruce Glikas/FilmMagic
As Hollywood mourns the death of legend Don Rickles, his successors are celebrating him in the most fitting way—by sharing stories.
Known for his tales around the dinner table, the late comic was remembered yet again on Jimmy Kimmel Live Monday night thanks to story time with his dear friends and fans, Bob Saget and John StamosThe stars recalled their first interactions with the icon—Stamos' at a greek restaurant, Saget's at a casino in New Jersey.
"I became in love with him at 17 years old," the Full House alum said. "I was underage and so, I got arrested."
In time, the men developed quite the brotherhood and, while Stamos is cautious about using such phrasing, Rickles became like a "father figure" for the men, particularly when it came to settling down.