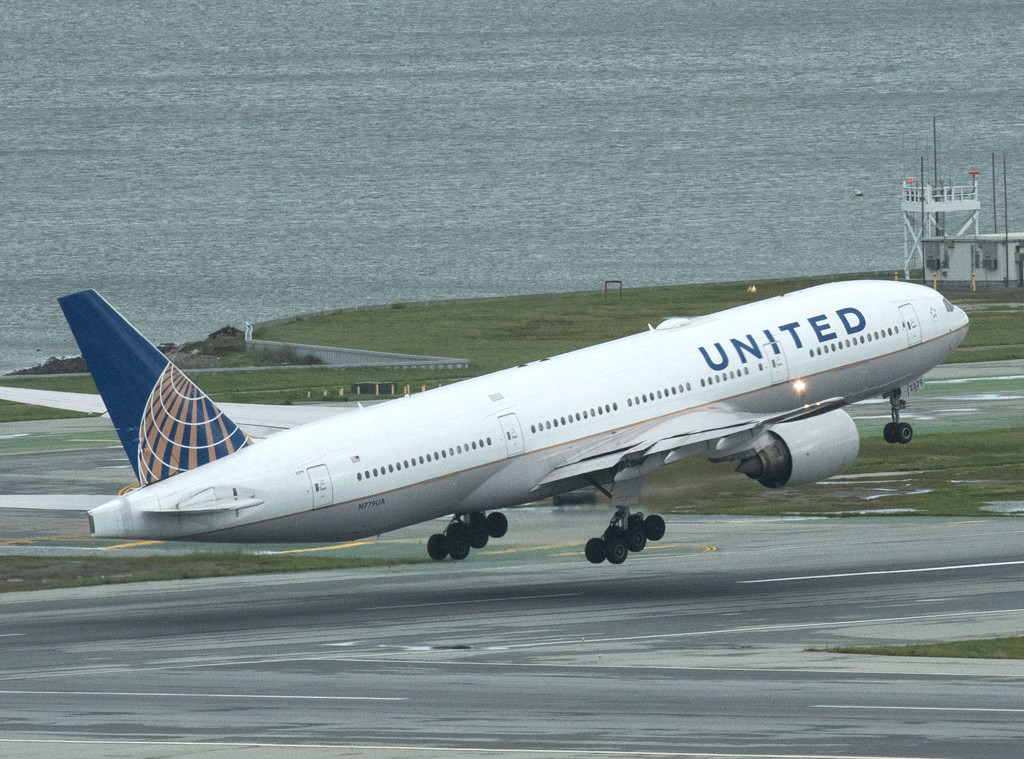 Yichuan Cao/NurPhoto via Getty Images
UPDATE: United Airlines CEO Oscar Munoz released a statement about the incident on Twitter. "This is an upsetting event to all of us here at United. I apologize for having to re-accommodate these customers. Our team is moving with a sense of urgency to work with the authorities and conduct our own detailed review of what happened," he said in the statement. "We are also reaching out to this passenger to talk directly to him and further address and resolve this situation."
_________________________________
United Airlines is facing turbulence again.
The airline is making headlines again after it overbooked a flight flying from Chicago to Louisville. United asked passengers to volunteer to get off the flight, and when no one obliged, the airline had Department of Aviation police forcibly remove a paying customer. The frightening footage shows officers violently dragging the screaming passenger off the plane, even causing his lip to bleed after having him fall and hit the armrest. Other passengers can be heard shouting, "This is horrible," as the DOA officers drag him off.
"Come on," a man says. "He busted his lip."
"This is horrible," one woman screams. "Jesus. Oh my God, look at what you did to him."
United Airlines released a statement that explained the overbooking but not the violence. "Flight 3411 from Chicago to Louisville was overbooked. After our team looked for volunteers, one customer refused to leave the aircraft voluntarily and law enforcement was asked to come to the gate," the statement, per NBC News, read.
This is the second time over the past couple of weeks that the airline has been the subject of controversy. United Airlines caused some uproar after it failed to allow a woman wearing leggings on to a flight, requesting she change before boarding the aircraft. Celebrities such as Chrissy Teigen and Patricia Arquette slammed the company. 
"Why aren't you allowing girls to wear leggings on flights? Who is your gate agent policing girls clothing?" Arquette tweeted. "Was there something's strange about all these girls leggings? Do U understand U have just made at least half UR customers very unhappy?" 
"Leggings are business attire for 10 year olds. Their business is being children," she continued. "Y did dad board wearing shorts? Shorts R only business attire 4 Angus Young."
"I have flown united before with literally no pants on," Teigen tweeted. "Just a top as a dress. Next time I will wear only jeans and a scarf."
(Originally published Monday, April 10 at 8:11 a.m. PT)