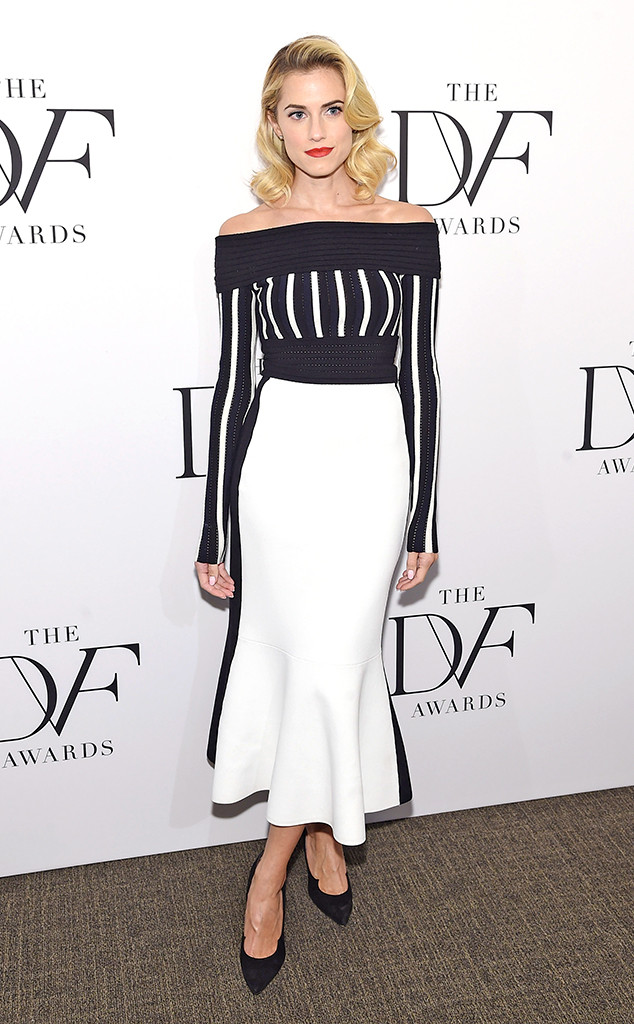 Jamie McCarthy/Getty Images
Everything must come to an end, including Girls.
"The end of anything is always emotional especially something you been doing for the entirety of adulthood. I started Girls when I graduated college so it kind of replaced school in a lot of ways in my life and that's really tricky," Allison Williams recently told E! News at Diane von Furstenberg's 8th Annual DVF Awards at the United Nations. "How do you say goodbye to something like that? I am not sure yet I don't think I know yet and we'll see."
There's just one episode left in the misadventures of Hannah (Lena Dunham), Jessa (Jemima Kirke), Shoshanna (Zosia Mamet) and Marnie (Williams). When Williams wrapped, it was a scene with Dunham.