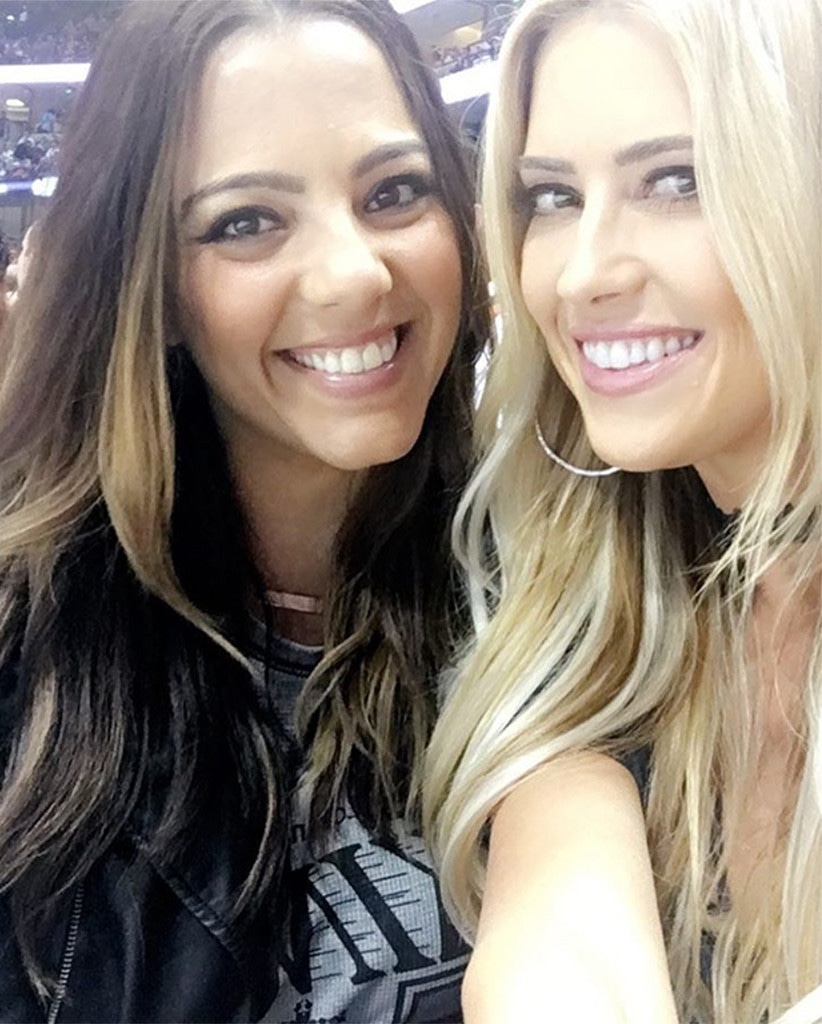 Instagram
Christina El Moussa is a self-proclaimed hockey nut! 
The Flip or Flop star stepped out Sunday evening to cheer on the Anaheim Ducks as they took on the Los Angeles Kings at the Honda Center in Orange County, Calif., where she was celebrating her best gal pal's birthday. El Moussa took to Instagram with a stunning selfie of the duo, proclaiming her love for the team. 
"Happy birthday @cazeb," Christina wrote. "celebrating my Bestie / PR extraordinaire at a @anaheimducks / @lakings game. #shelikeskings #letsgoducks #justtwogirlswholovehockey"
An insider told E! News that the home improvement guru was joined by "some old friends from high school" for the bash, and that the group "had a great time."
Our source added, "She's been going to Kings game since she was 10-years-old, and she loves taking [her daughter] Taylor, too."
And if there's any speculation Christina was in the stands cheering on hockey all-star Nate Thompson, here's what we're told. "She's still happily single and focusing on her kids and herself," the insider assured.
Since her divorce from Tarek El Moussa captivated headlines earlier this year, Christina has done her part to ensure that despite their reportedly volatile relationship, she's focused on a much brighter future ahead. "Tarek and I are in a very good place right now," she told E! News' Carissa Culiner in mid-March. "We're doing a really good job. We share the kids 50/50 and our communication is great."
And we're sure a night out at the hockey rink doesn't hurt one bit!