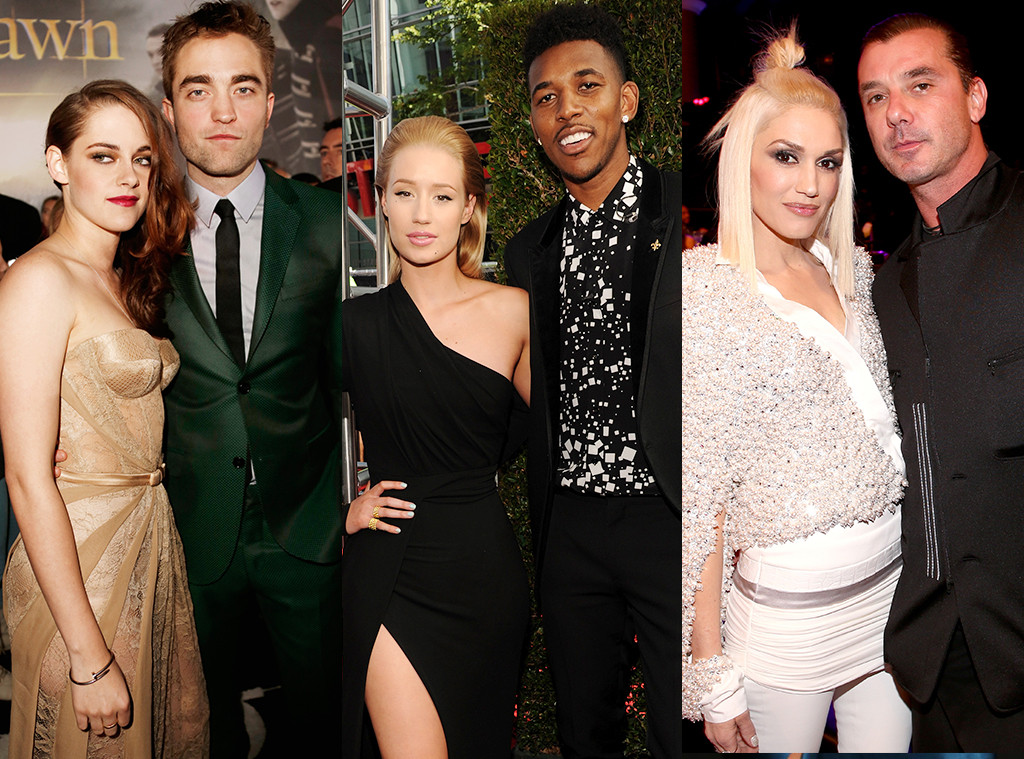 Getty Images
Cheaters, beware. 
It's Scandals Week here at E! News, and what better way to relive a few Hollywood romances than with the ones that went very sour, very quickly? Not even the most A-list of A-listers can escape the perils of an extramarital affair, and some controversies are so outrageous, you'd think they belonged only in the movies and on TV.
Take, for example, the time David Spade found out Lara Flynn Boyle had cozied up to Jack Nicholson only because of a car accident that hit tabloid covers. Or when Iggy Azalea caught Nick Young with other women thanks to their home's security footage system. Seriously, crazy. 
Check out the most cringe-worthy ways cheating scandals were discovered below:
Gwen Stefani & Gavin Rossdale: 
Forget #Nanygate, the No Doubt frontwoman and rock star's more than decade-long marriage crumbled thanks in part to an iPad. An insider told E! News in 2015 that Stefani discovered explicit photos and text messages sent by the couple's nanny, Minday Mann, to Gavin on the family iPad. Her "suspicions were confirmed," our source shared, and their divorce was finalized in 2016. 
FameFlynet; Hall/Pena, PacificCoastNews.com
Kristen Stewart & Robert Pattinson: 
They were the paparazzi photos seen 'round the world, when in 2012, Us Weekly published snapshots of the Twilight star kissing her Snow White and the Huntsman director, Rupert Sanders. Both cheaters issued public apologies to their respective S.O.'s (Sanders was married with two kids at the time), and five years later, the Hollywood insider is still addressing the controversy. 
Sanders recently called the affair a "momentary lapse," adding, "I am bound to make more mistakes, and I wouldn't expect my life to be exciting if I didn't."
Iggy Azalea & Nick Young: 
Security footage never lies, and that's exactly how this NBA star was busted for his wandering eye. The female emcee aired the then-engaged couple's dirty laundry on Twitter in 2016, revealing that she called it quits on their year-long engagement because she caught Young entering their home with other women while she was away. Turns out, he'd also gotten his ex-girlfriend pregnant, and the two welcomed baby No. 2 last October. 
Getty Images; Zuma; FilmMagic
David Spade & Lara Flynn Boyle:
Now here's a doozy. In a 2015 Details magazine interview, the comedian recalled the time he found out his girlfriend was cheating on him with Jack Nicholson. "The funniest part was, they got caught in a car crash, and she crawled out of the sunroof and yelled, 'I have a boyfriend! I can't be here!' Like, 'Oh, now I'm your boyfriend?'"Spade revealed. "I got a call from the National Enquirer. That's how I found out. She and I didn't talk too much after that."
Walter McBride/Corbis via Getty Images
David Letterman & Regina Lasko: 
In 2009, the Late Show host's personal life took a dramatic turn when he announced someone was threatening to blackmail him with information revealing multiple extramarital relations with female employees on his show. Letterman attempted to get ahead of the scandal by confirming the allegations on live TV and issuing an apology Regina and his staff. The longtime couple remains together.