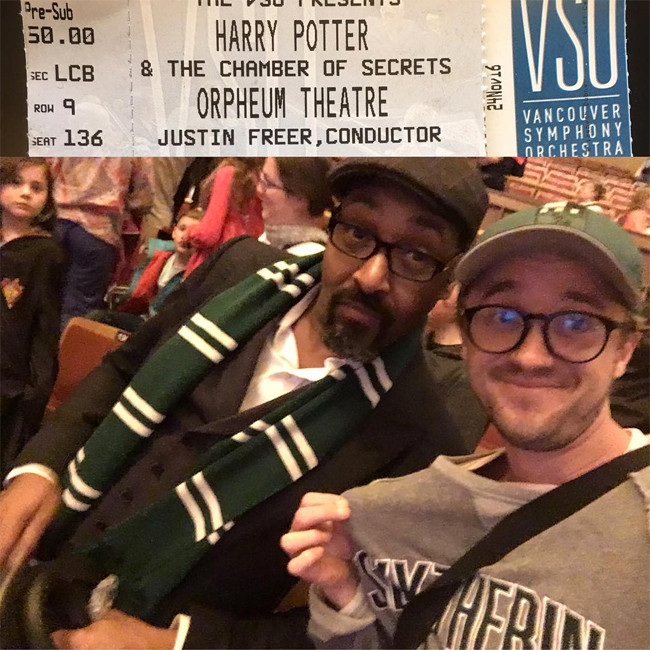 Instagram
Tom Felton might as well have been wearing an invisibility cloak, because most of these Muggles had no idea they were sitting next to Draco Malfoy at a recent Harry Potter Film Concert Series screening of Harry Potter and the Chamber of Secrets in Vancouver.
The 29-year-old British star, who played the smarmy character in all eight Harry Potter films, posted on Instagram Saturday a pic of him sitting in the audience with Jesse L. Martin, his co-star on The Flash. The CW show is filmed in Vancouver.
Felton even dressed the part, wearing a gray sweatshirt that bore the words "SLYTHERIN," the name of his character's Hogwarts house. Martin, 48, also showed his loyalty to the group, wearing a green striped scarf.
Perhaps with his thick glasses, Felton looked more like Harry Potter himself.
The expression on the face of a little girl standing near them says it all.
 "My two favorite actors!" Columbus replied. "You guys are the greatest!"