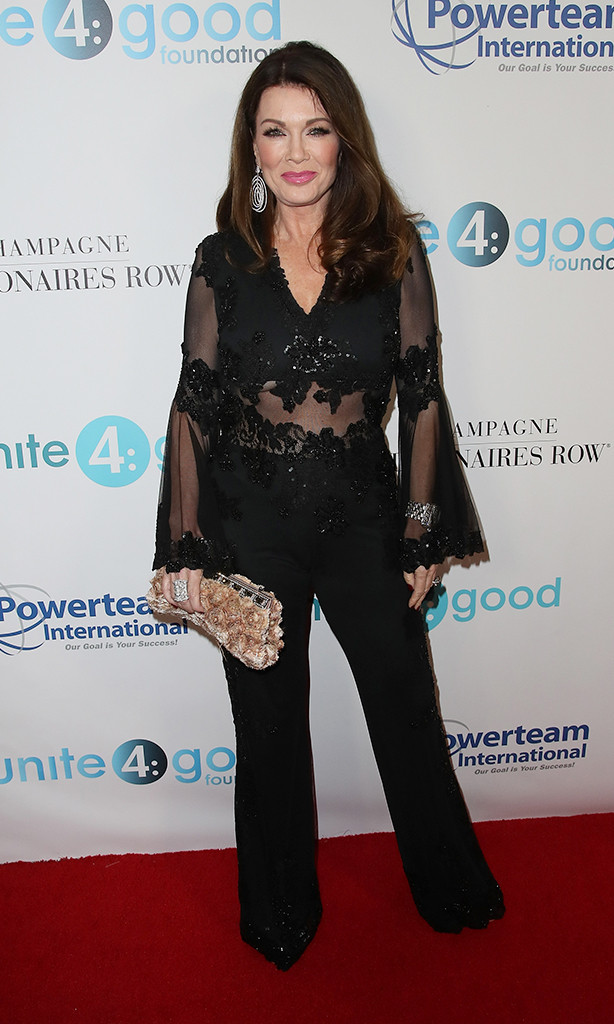 David Livingston/Getty Images
The upcoming Real Housewives of Beverly Hills reunion special is shaping up to be its most dramatic yet.
Fresh off the Bravo series' season seven finale, where Lisa Vanderpump and Lisa Rinnaexchanged words at the diamonds and rosé party, E! News caught up with LVP about the ongoing feud.
Vanderpump, who received the Unite4:Advocacy award for her work with the Trevor Project and Stop Yulin Forever at last night's Unite4:Humanity gala, defended her pointed attack against Rinna in a recent blog post and why she'd do it all over again.
"I told her to her face that it was out of order, the reality star admitted. "I'm happy to deliver that message to her personally."
Vanderpump continued, "We kind of talked in circles when she first walked in...She said, 'Oh, you're so funny!' And I said, 'No, you misbehaved just there! Misbehaving is going to get messy. I'm not going to have someone walk into my house and attack me!'"