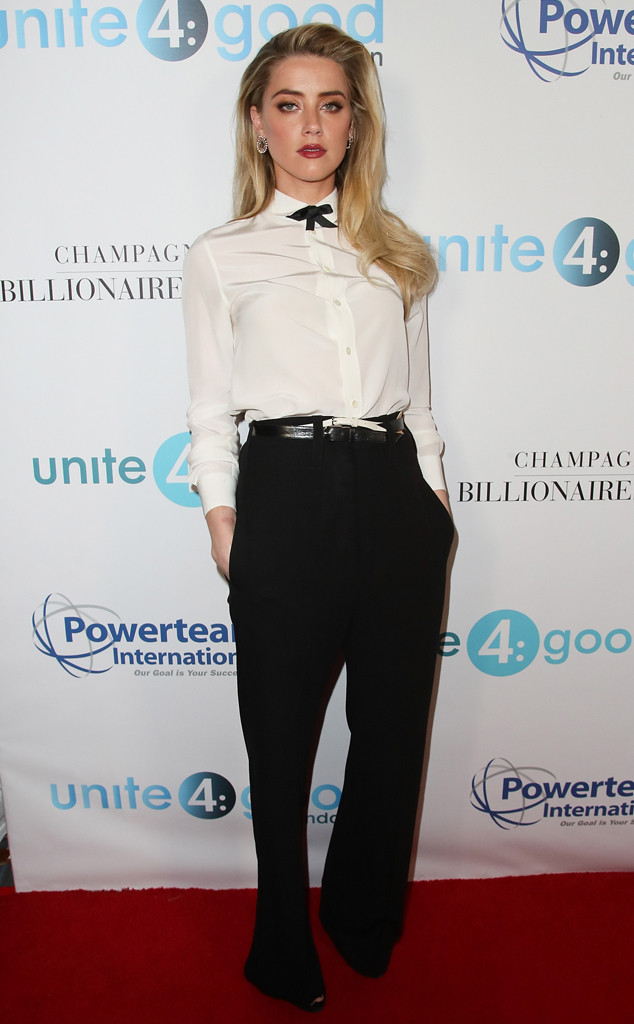 David Livingston/Getty Images
Amber Heard made a brief appearance at the Unite4:Humanity gala where she was to accept an award Friday but left before she could take the stage due to a "serious emergency," according to her friend iO Tillett Wright.
The actress appeared to be fine while walking the red carpet, posing in a white blouse and black pants. She was later spotted inside the venue—a dining room at the Beverly Wilshire Four Seasons Hotel—with model Cara Delevingne, her sister Whitney Heard, and a few other people and appeared to be distressed and uncomfortable. She later exited through a side door.
A source told E! News Sunday Amber had suffered a medical emergency and went to the hospital to get checked out. She has not commented.
Amber was honored at the event for her humanitarian work with the American Civil Liberties Union. Cara and iO accepted her award on her behalf from presenter Ayaan Hirsi Ali, a Somali-born Islam critic and former Dutch politician.
"Our dear friend Amber unfortunately suffered a bit of an emergency earlier this evening and she had to go," iO said.