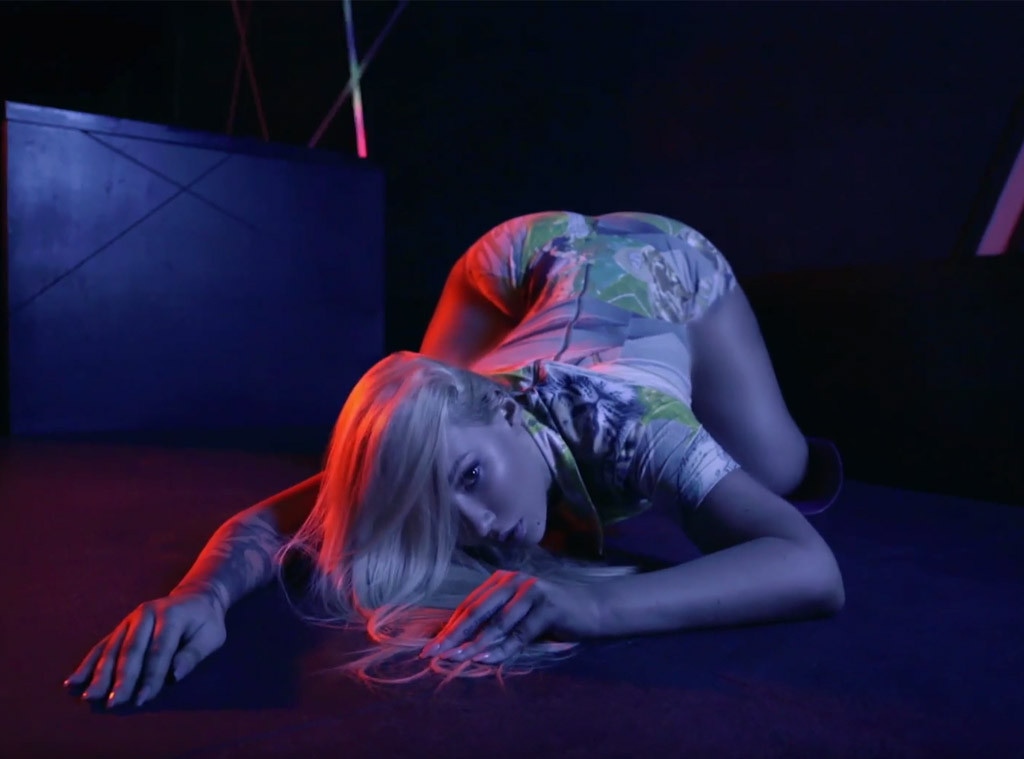 Vevo
Did Iggy Azalea just start the next Hollywood weight loss fad?
The female emcee claims she lost a whopping 15 lbs. in one week from twerking so much in her new music video for "Mo Bounce." 
Azalea, 26, joined New Zealand radio station Nova 96.9 and told hosts Fitzy and Wippa that she had to do quite a bit of rehearsals ahead of filming the music video, which caused her to shed the weight.
"It's a lot—I went on a meal plan before the video because I knew I would have to be dancing fairly skimply dressed," she explained. "I did a lot of rehearsals actually, and man I lost 15 pounds in a week dancing to that song!"
Though she admits dancing has to "come naturally," she wasn't afraid to confess that she had some help perfecting her twerking skills. "I did take classes. I do have someone who is very, very good at twerking, and she helped me. I never realized how flexible you have to be to do that stuff."
In fact, she revealed, "My teacher was like 'I really suggest you take yoga' and I didn't know you had to take yoga to be a twerker but apparently you do."
Meanwhile, "Mo Bounce" came out in late March and was followed by the music video shortly thereafter.
The twerk-heavy song is the second single off Azalea's upcoming album, which she was supposed to release last year but postponed it due to some personal changes in her life.