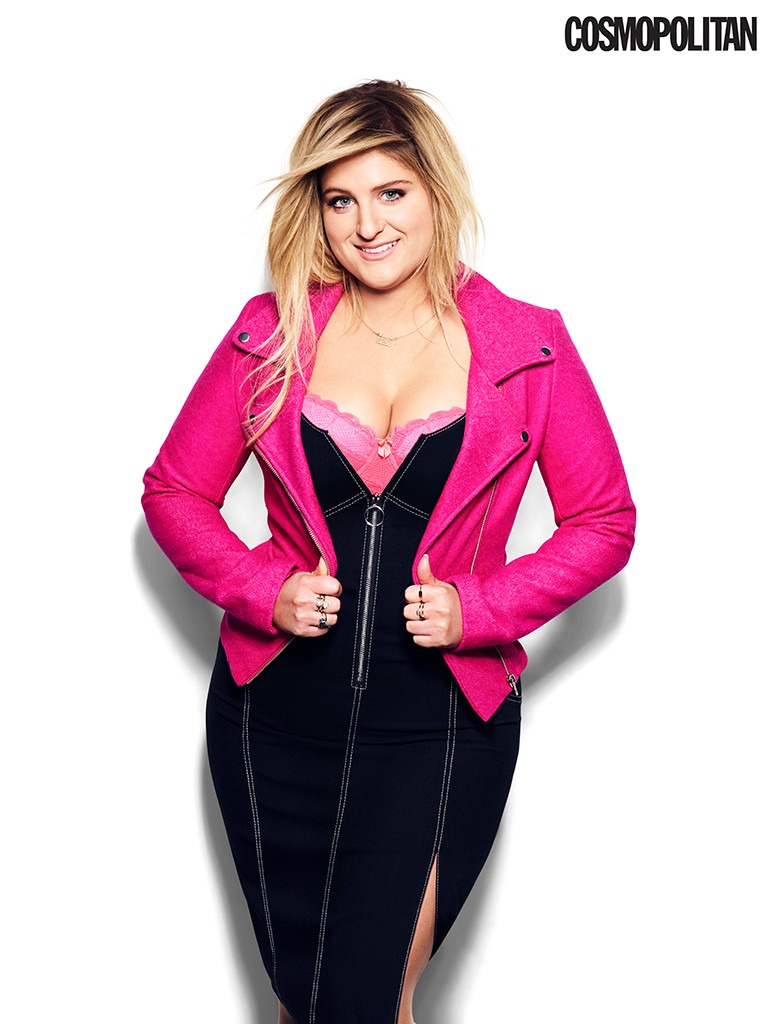 James White
Life is full of surprises, and in Meghan Trainor's case, so is love. The pop star recently opened up to Cosmopolitan about her first date with her boyfriend Daryl Sabara. "He was the best kisser ever," said Meghan. "I know I'm really good at kissing, but I was shocked when he was."
Meghan, who was on vocal rest at the time and conveying her answers via text robot, said the first kiss happened on their first date at a bowling alley. "I told my security to step outside 'cause I didn't want to be watched. LOL."
While Meghan may be head over heels with Daryl's kissing skills, Daryl is apparently smitten by something else. "No one expressed how they liked my body out loud in the bedroom until I met Daryl." The "I Love Me" singer added, "He is obsessed with it—every inch. And that has improved my confidence more than even 'Bass' did."
So what's next for the Grammy award-winning artist? It sounds like another album, and possibly…a ring?! "I wrote six songs on the road about him in front of his face." Meghan added, "One is called 'Marry Me'." It sounds like Daryl may have listened to "Dear Future Husband" a few times!
The other love in Meghan's life right now is Beyoncé. She thinks the number one benefit of being a young artist is having time to learn, fix things and always ask the question, "What would Beyoncé do?" Same, girl. Same. "That's the question we always ask ourselves," said Meghan. "[She's] our god."
Whether it's Daryl, her music or even Beyoncé, Meghan seems to be in one of the most positive and loving times of her life. Read the rest of Meghan's interview in the May issue of Cosmopolitan.