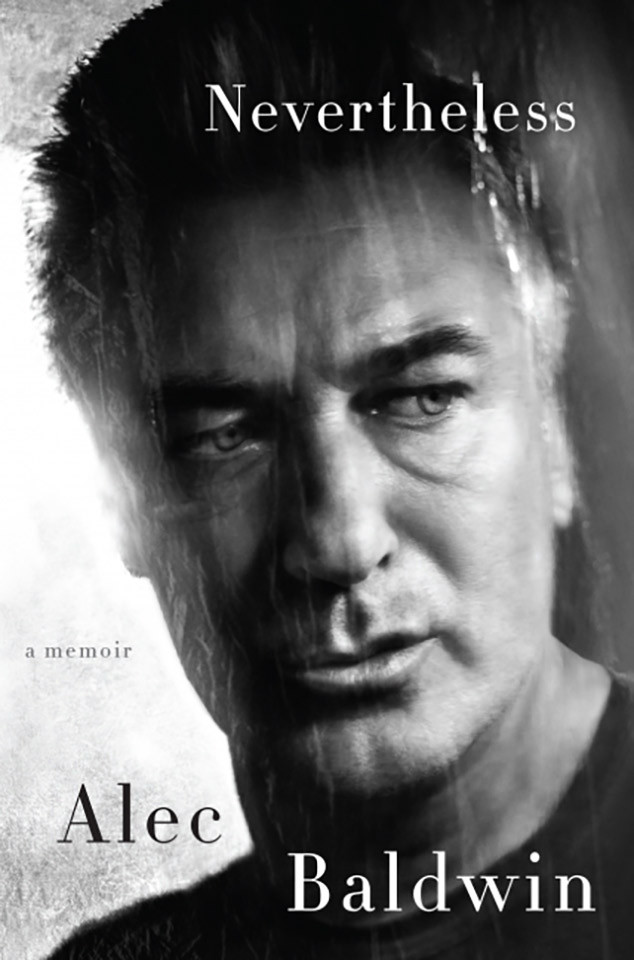 HarperCollins
Alec Baldwin is an open book in his new memoir, Nevertheless, released Tuesday.
The 30 Rock alumnus opens up about everything, from his drug-riddled past to the infamous voicemail left to daughter Ireland Baldwin. He doesn't hold back on anything, giving full accounts of his biggest regrets. Nevertheless provides tons of insight into some of Hollywood's biggest stars and what happened behind-the-scenes to Baldwin and everyone else.
Here are the six juiciest excerpts from Nevertheless:
1. On a cocaine binge at the Salishan Lodge: "I sit and pack cocaine, musket-style, into cigarettes...I adopted this method some years before, in order to walk along Columbus Avenue and get high while cruising the Upper West Side," Baldwin writes.