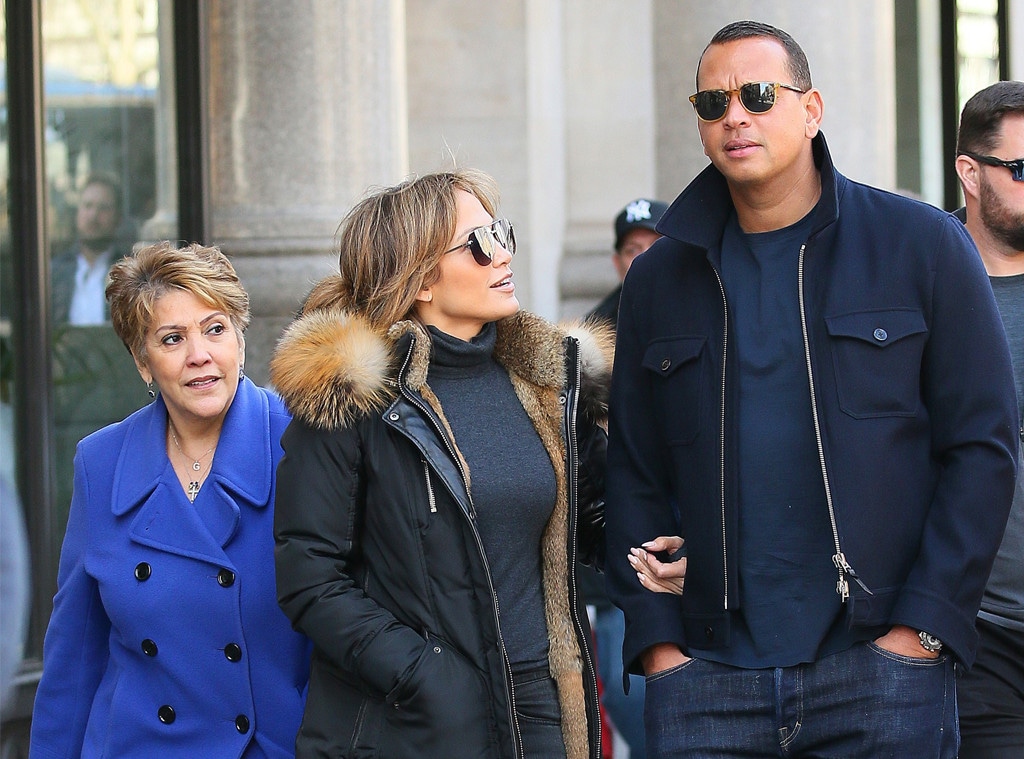 AKM-GSI
Jennifer Lopez has officially brought her boyfriend to meet her mom. 
It seems things are heating up for the songstress and her baseball player beau, Alex Rodriguez, because she's officially introduced him to her mother, Guadalupe Rodríguez. The trio was sighted on a sidewalk in New York City, laughing in reaction to something the athlete said. 
All three kept it casual as they strolled, sporting jackets to keep warm in the brisk Big Apple air. Of course, none of them are strangers to the city. Lopez was raised in the Bronx while Rodriguez was born in Washington Heights. 
This also isn't the first family introduction for either star. Earlier in the month, Lopez spent some quality time with Rodriguez's sister, Susy Dunand.
The women snapped a few photos together and Dunand even referred to the actress as her sister-in-law, or "cuñi."
"Simply sweet!!!" she added on Instagram of Lopez.
Sounds like JLo has her stamp of approval!
As they continue to impress each other's relatives, it doesn't seem like they're trying to hide this romance. Last week, the third baseman even answered questions about his new girlfriend on The View, confirming to the co-hosts—and anyone watching—"We're having a great time."
"She's an amazing, amazing girl," he continued on live television. "One of the smartest human beings I've ever met and also an incredible mother."
Of course, being a Bronx native, she's also a "big Yankees fan," A-Rod added. 
Here's hoping Guadalupe feels the same way about her daughter's new guy.