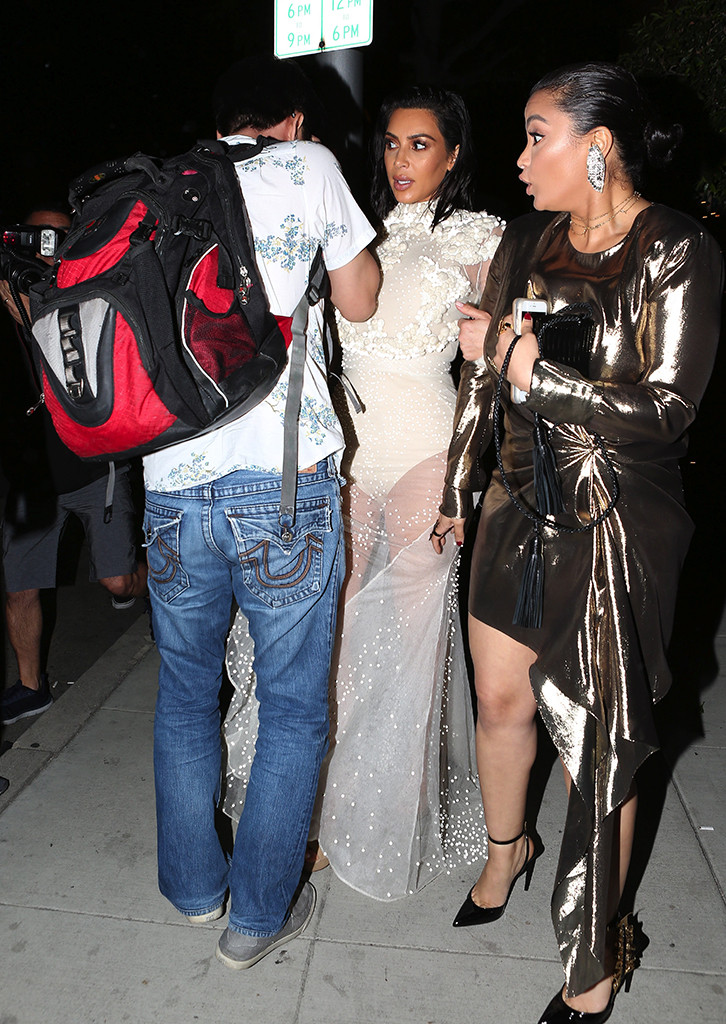 Jul-ROL-MDX-AZ-Luis/X17online.com
Kim Kardashian is doing just fine after reports surfaced the E! reality star was physically attacked while out in Los Angeles.
The business mogul was departing from celeb hotspot Mr. Chow after attending the Fashion Los Angeles Awards Sunday evening, when according to an E! News source, a passerby bumped into Kardashian on the street.
From photographs taken of the incident, the 36-year-old mother of two looked visibly taken aback by the individual, and her friend looked equally alarmed.
She tweeted shortly thereafter, "So @JonathanCheban just called me & asked if I was ok & read online I was attacked outside of Mr. Chow. Totally not true! Such weird rumors"