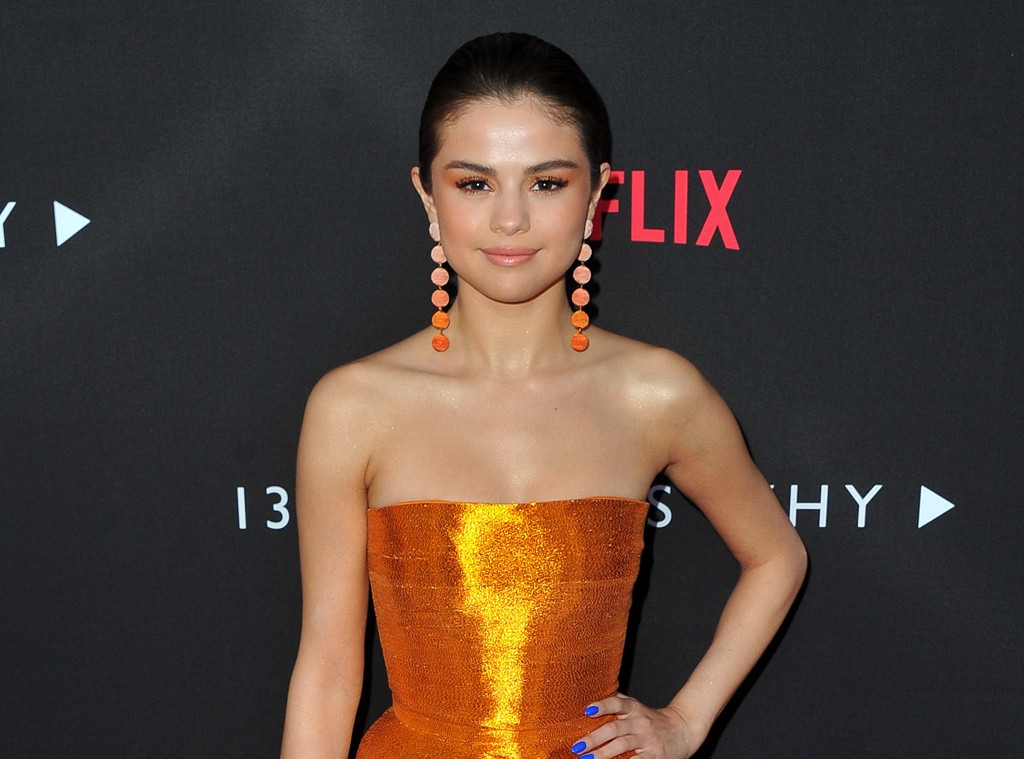 Allen Berezovsky/WireImage
Selena Gomez has graced the world with more music.
The 24-year-old just dropped an emotional cover of Yaz's 1982 electropop hit "Only You." The ballad is featured as one of the songs on the new Netflix series 13 Reasons Why, which Gomez helped executive produce alongside her mom Mandy Teefey, creator Brian Yorkey and Oscar-winner Tom McCarthy.
The singer transformed the song from an '80s dance tune into an airy, tender ballad with undertones of heartbreak—a more fitting remix for the tone of the series overall.
13 Reasons Why is based upon the 2007 young adult novel written by Jay Asher. It follows a high school student named Clay Jensen on his quest to uncover the story behind his classmate and crush, Hannah, and why she decided to end her life.
The cast and crew hit the red carpet on Thursday night for the premiere of the series (which comes out on Netflix today), where Gomez opened up about being "nervous" to finally release it.
The singer worked on the project for seven years, and although she poured her heart into it, she admitted to reporters, "You don't know if people are going to like something."
Still, Gomez really believes people will relate to it on many levels.
"I think the message, how I felt when I first read the book, I felt like Hannah, and now, seven years later, I still felt like Hannah even more than I ever did. So I think the message and people, no matter what age you are, can relate to the story," Gomez said on the red carpet. "Everybody has gone through this, and more than ever it should be talked about today."
Well, we certainly can't wait to tune in.
All 13 episodes of 13 Reasons Why are now streaming on Netflix.