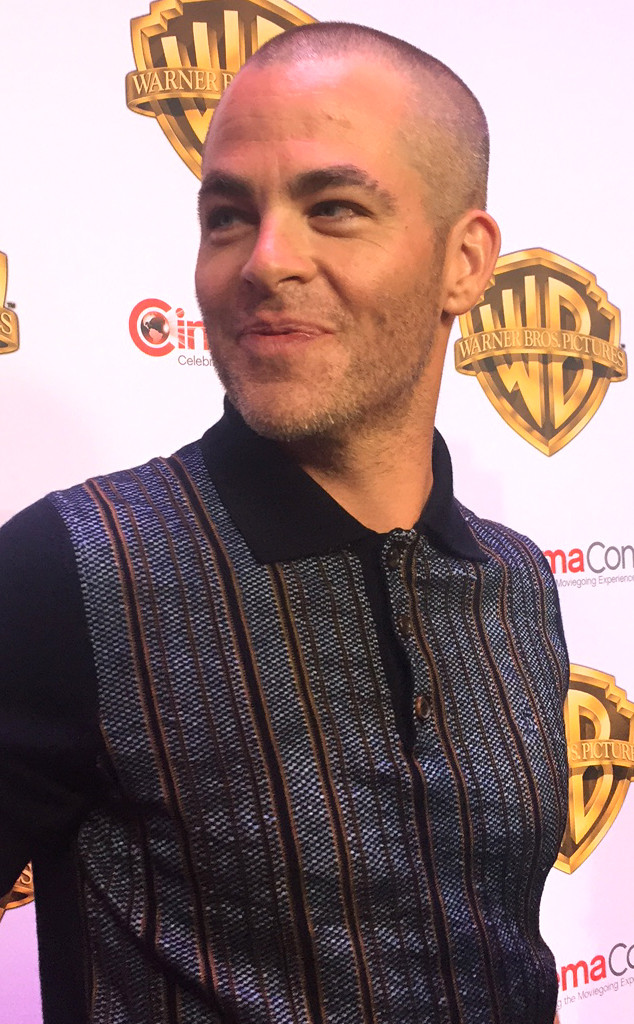 Marc Malkin
Hey Chris Pine, bald is beautiful!
We caught the actor arriving to the Warner Bros. presentation on Wednesday in Las Vegas, where he debuted a freshly shaved head of barely-there hair.
The Star Trek: Beyond star, whose perfectly coiffed locks have stolen the hearts of many, told E! News' Marc Malkin he was recently home sick with the flu and watching Homeland when inspiration struck.
Pine credited Homeland star Rupert Friend as his muse, adding that he took the plunge and grabbed the razor because he was "bored."
Luckily for Chris, boredom served him well. Can you say H-O-T?!