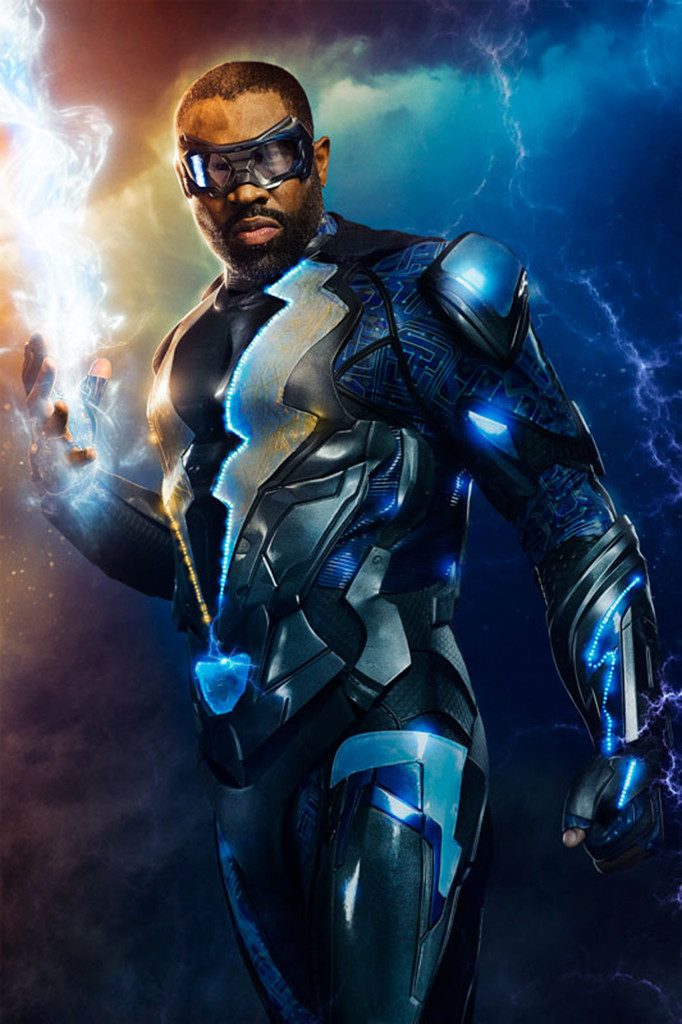 The CW
Get ready to be struck by some seriously cool lightning!
The CW has released the first image of its newest superhero, Black Lightning, played by Heart of Dixie's Cress Williams, and it's hard not to get excited by both the picture and the premise of the pilot.
Jefferson Pierce (Williams) is the dad of two daughters who used to save the world as the superhero black lightning. He has since hung up the suit, but now that one daughter is hell-bent on justice and the other is a star student being recruited by a local gang, he puts the suit back on and gets pulled into the fight.
In the comics, Pierce is an athlete and former high school principal, and as Black Lightning, he has the power of electrokinesis, meaning he can generate and control his own electricity.