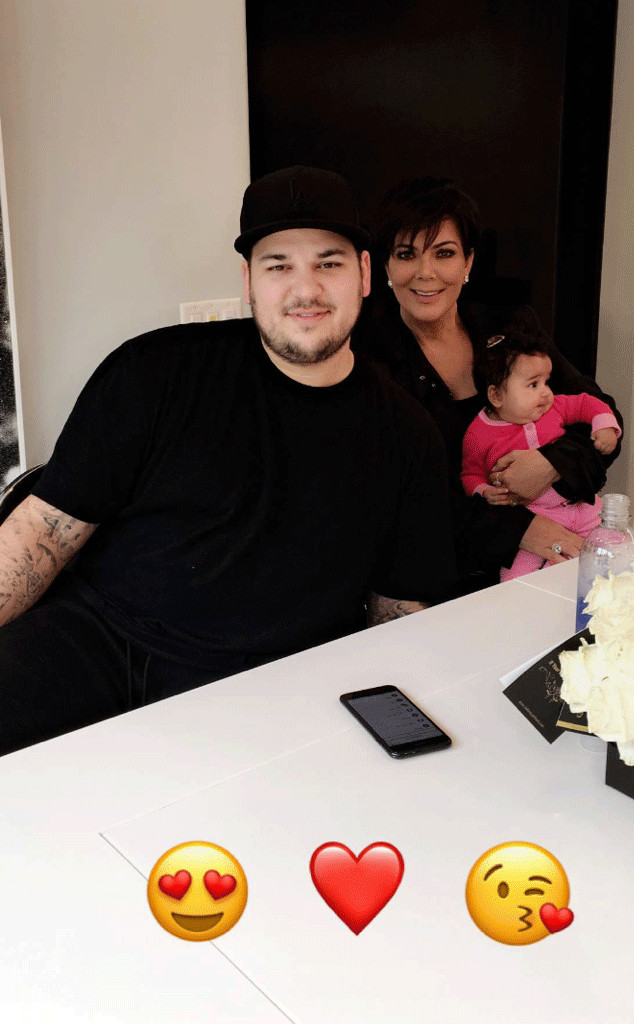 Snapchat
Rob Kardashianis ready to spoil his little girl!
Dream Kardashian is nearing five-months-old, but that hasn't stopped her proud papa from gearing up for the day she's officially 1. The E! reality star, who co-parents his baby daughter with ex Blac Chyna, shared two heartfelt posts to Dream on Instagram Wednesday.
"Baby Dream !! Thank You God," he captioned one super smiley photo of Dream cozied up in a blanket. Little Dream has grown so much since her November birth!
He shared a second photo of Dream looking just as adorable that he captioned, "this is why I love my baby. She changed faces in less than a second. Lol. And look at her fingers can't believe she is almost 5 months!! Wild !!"