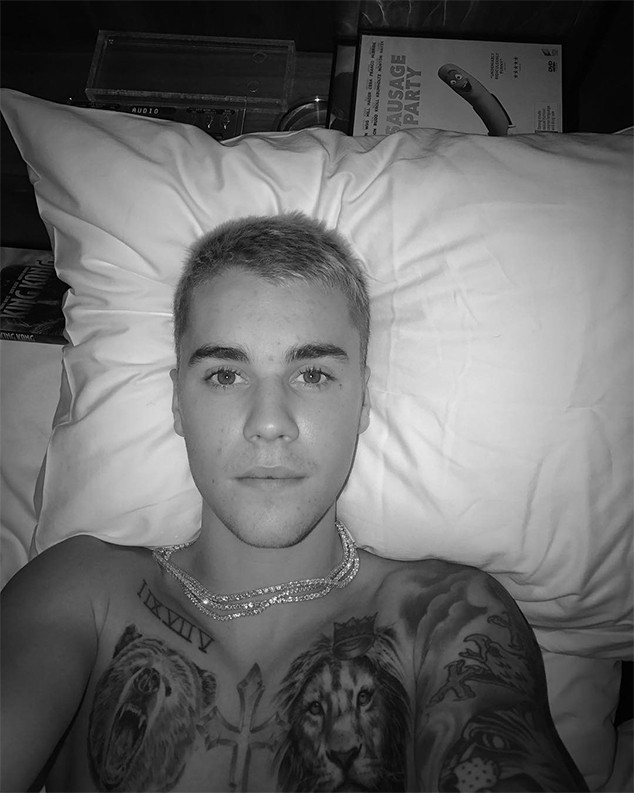 Instagram
What do you mean with that new tattoo, Justin Bieber?
The pop star debuted on Instagram Wednesday a shirtless selfie showing him sporting a new chest tattoo of a lion. He had last week showcased new chest tats of a bear and a bald eagle, the latter of which located under his "Son of God" tattoo. Bieber got his new ink at the Bang Bang Tattoo parlor in New York City.
"Justin is in a great place really happy and he's always been a big fan of lions," a source told E! News exclusively. "Lions represent courage. He trusts Bang Bang and loves the shop."
Bieber is currently in the middle of his Purpose world tour, which began last year. He is set to perform in Rio de Janeiro Wednesday.