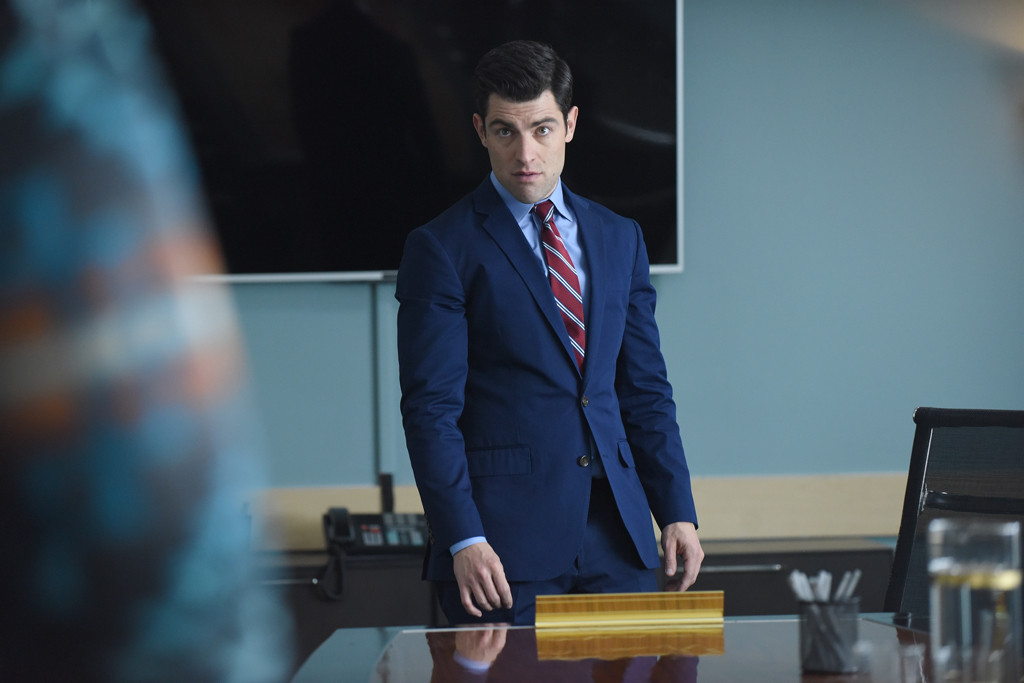 Fox
When New Girl promised to finally, after six seasons, reveal Schmidt's first name, we knew it had to be something really, really good. 
We could definitely not have predicted what it actually ended up being, especially because it's the exact same name as another character on the show. 
Schmidt's name is...Winston!
15 years ago, the guys made a rule that there could not be two Winstons. So Winston Bishop (Lamorne Morris) got to keep the name, and Winston Schmidt (Max Greenfield) went by his last name. Tonight, with some prodding from Cece (Hannah Simone), Schmidt decided it was time to grow up and embrace his full name again, regardless of the troubles it caused with the other Winston, and with everyone else's levels of confusion. 
Winston (Bishop) fought it for a while, and the two Winstons physically fought over the name through most of the episode. Then, original Winston had a change of heart, and realized how badly his friend needed his name back. 
And then Winston (Schmidt) and Cece were in bed together, exchanging I love yous. Turns out "I love you, Winston" is just not a phrase Cece can stomach saying, and one Winston Schmidt can't stomach hearing. 
And in other news, Nick (Jake Johnson) and Jess (Zooey Deschanel) are on their way back together! Nick finally managed to dump Regan (Megan Fox), sort of, after jumping out of a train and forcing her to chase him back to the loft, where she admitted that she also wanted to break up with him. Meanwhile, Jess was in Portland with her dad (Rob Reiner), trying to get over her love for Nick. Then, she found out Nick and Regan had broken up, and she and her dad were immediately on their way back to LA.
So that's to be continued, but it seems like Winston St. Marie (his middle name!) Schmidt may be back to Schmidt for good. 
New Girl airs Tuesdays at 8 p.m. on Fox.