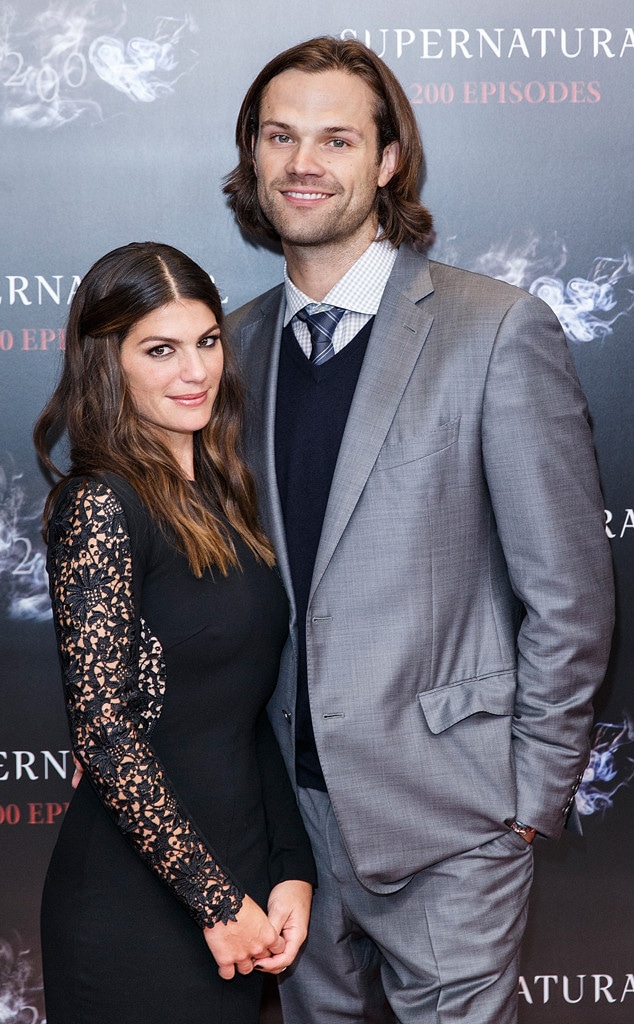 Andrew Chin/Getty Images
A huge congratulations are in order for Supernatural star Jared Padalecki and his co-star wife Genevieve Cortese!
Cortese gave birth to their third child together (and their first daughter), a baby girl named Odette Elliott Padalecki, on St. Patrick's Day.
The actress introduced her daughter to the world on Twitter Monday, sharing a sweet photo for a good cause. 
"Introducing baby Odette Elliott Padalecki!!" Cortese wrote alongside a photo holding the little one who had two heart tags featuring her name and birth date. "I collaborated w/  @popandsuki to raise funds for @PPact + @HRC," she added, sharing a link to the baby's cute keychains, which will help raise funds for Planned Parenthood and the Human Rights  Campaign.
Meanwhile, the famous couple first announced they were expecting their third child in November.
Jared revealed the news while visiting Live! With Kelly. "I'm a father of two now about to be a father of three in March," he told hos Kelly Ripa.
His wife, who also doubles as his Supernatural co-star, was waiting backstage with an ear-to-ear grin on her face when he made the announcement.
Baby Odette joins big brothers Tom, 4, and Shepherd, 2.