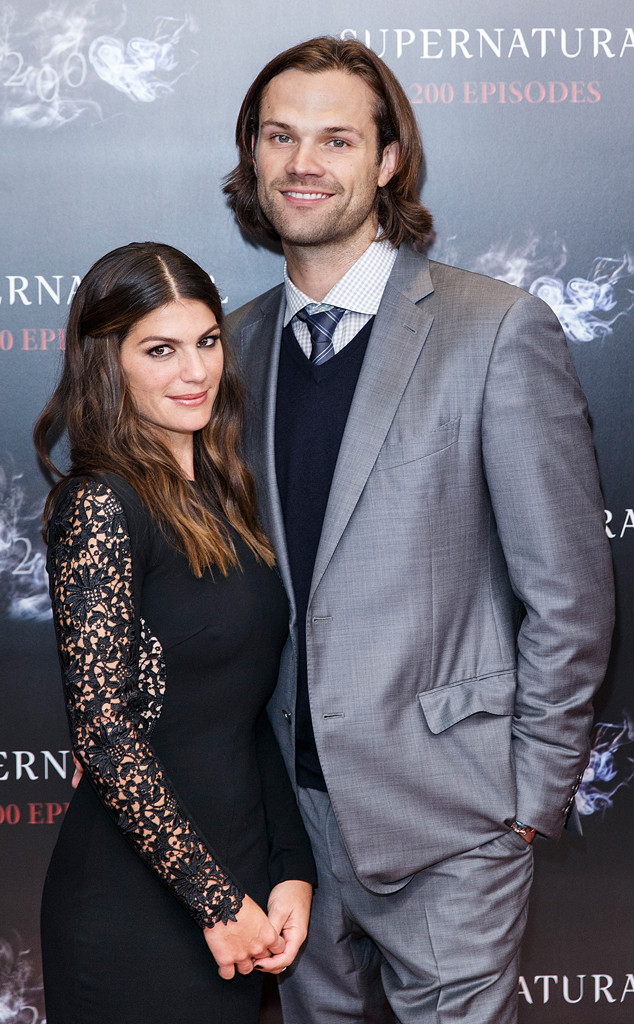 Andrew Chin/Getty Images
A huge congratulations are in order for Supernatural star Jared Padalecki and his co-star wife Genevieve Cortese!
Cortese gave birth to their third child together (and their first daughter), a baby girl named Odette Elliott Padalecki, on St. Patrick's Day.
The actress introduced her daughter to the world on Twitter Monday, sharing a sweet photo for a good cause.
"Introducing baby Odette Elliott Padalecki!!" Cortese wrote alongside a photo holding the little one who had two heart tags featuring her name and birth date. "I collaborated w/ @popandsuki to raise funds for @PPact + @HRC," she added, sharing a link to the baby's cute keychains, which will help raise funds for Planned Parenthood and the Human Rights Campaign.