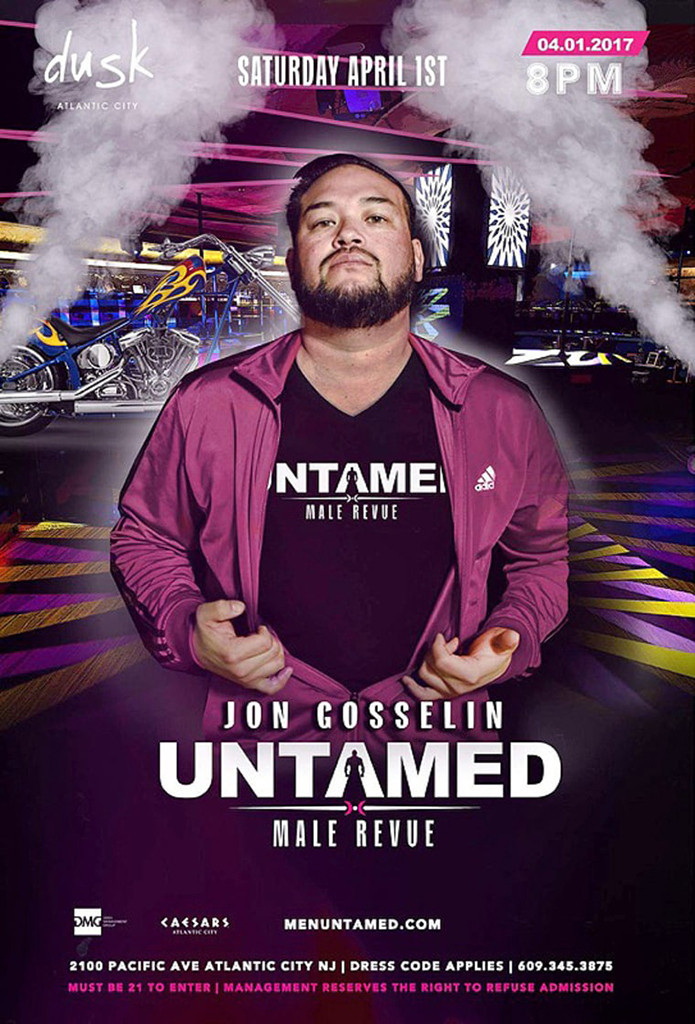 Instagram/Menuntamed.com
Hold on to your dollar bills! Jon Gosselin is breaking into the world of adult entertainment.
The former reality star, whose marriage to now-ex Kate Gosselinand family life famously played out on TLC's John and Kate Plus 8, has landed a new gig, this time as a stripper performing with the 'Untamed Male Revue' out of Dusk Nightclub in Atlantic City, New Jersey.
Gosselin is set to take the stage for a one-night only event on April 1, and from the looks of photos shared to social media, he's not holding anything back.
"No plans next weekend? Check it out, my big debut...? AC, Caesars, Dusk, untamed, Saturday April 1st!" he tweeted to his 2,000 followers.
E! News spoke with the 39-year-old about his latest venture, and why he's ready to take the stage in a different kind of light.
Gosselin shared, "Yes, I'm an integral part of the 'Men Untamed' on April 1."