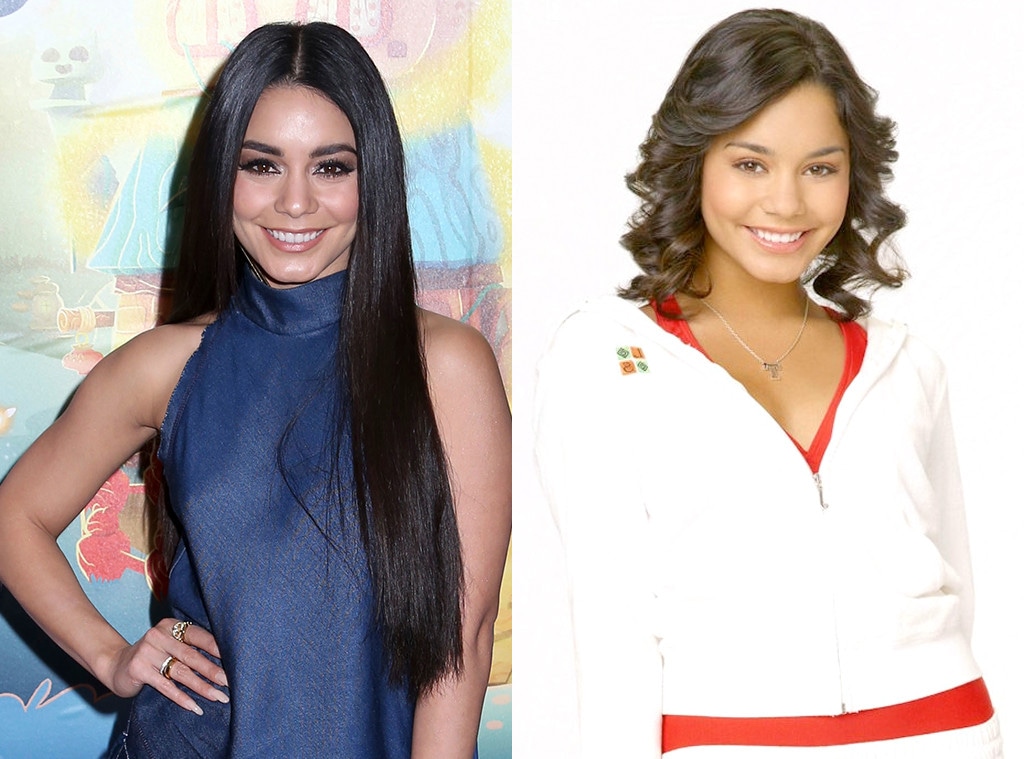 Greg Allen/Invision/AP; Disney
Once a wildcat, always a wildcat?
The Disney Channel announced last year plans to make High School Musical 4. The new TV film will center around a "new class of East High Wildcats." Will Vanessa Hudgens, who starred alongside Zac Efron in the first three movies, make a cameo in the new installment? She's gotta go her own way...
"I mean, I'm 28," the actress told E! News exclusively. "I could be a teacher, but I refuse to be a teacher! I'm still a teenager at heart. So probably not with me, but I'm excited to see what they whip together."
When asked about her advice for the new cast, Hudgens said, "Just have fun. We were just kids running around having fun." 
Watch:
Why "We Are Your Friends" Reminds Zac Efron of "HSM" Days
The actress made her comments Wednesday in New York at the launch of the mobile game Bubble Witch 3 Saga.
Hudgens and Efron both became famous due to the success of the Disney Channel Original movie High School Musical, which was released in 2006. They reprised their roles as love interests Gabriella and Troy in two sequels, the last of which was released in 2008 and was the only movie in the series to hit theaters.
Both went on to concentrate on a film career. Hudgens has appeared in movies such as Beastly, Spring Breakers and Sucker Punch. She recently returned to TV. She gave a stellar performance last year in Fox's Grease Live! musical and appears in the new NBC series Powerless, which premiered in February.
High School Musical has achieved cult status. Fans were especially excited last year when Hudgens and co-stars Ashley Tisdale, Lucas Grabeel, Corbin Bleu, and Monique Coleman reunited in person to tape segments for a 10th anniversary telecast. The special featured a video message from Efron.
"It's insane to me that kids are still watching High School Musical," Hudgens told E! News. "I mean it's amazing. It think it just shows the power of a musical. They're timeless."