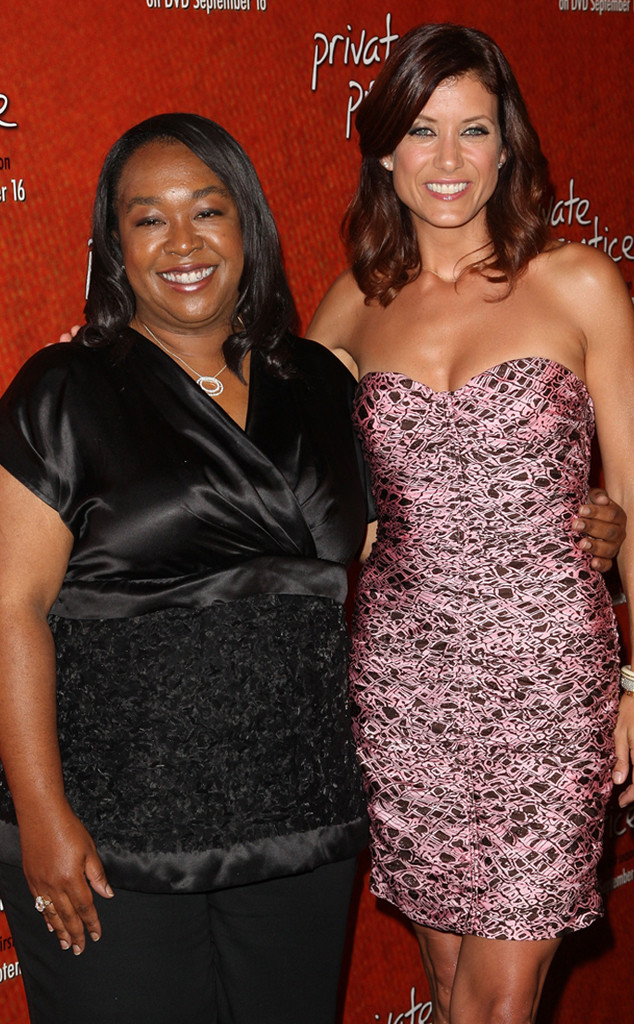 Jason Merritt/FilmMagic
Kate Walsh is spilling the tea.
With more than a decade spent working with creator, writer and producer Shonda Rhimes on Grey's Anatomy and Private Practice, the actress knows a thing or two about working with the TV titan.
As to be expected, Andy Cohen wasted no time tapping into Walsh's knowledge during her appearance on his show, Watch What Happens Live, Wednesday night. However, he got the dirt with help from the sassy—and shady—"Shonda Anaconda."
First question, what was the worst gift Rhimes ever gave the cast? "We once got I think just a box of potpourri," she recalled. "We were like, 'Really? We just won every award known to man, but that's cool.'"