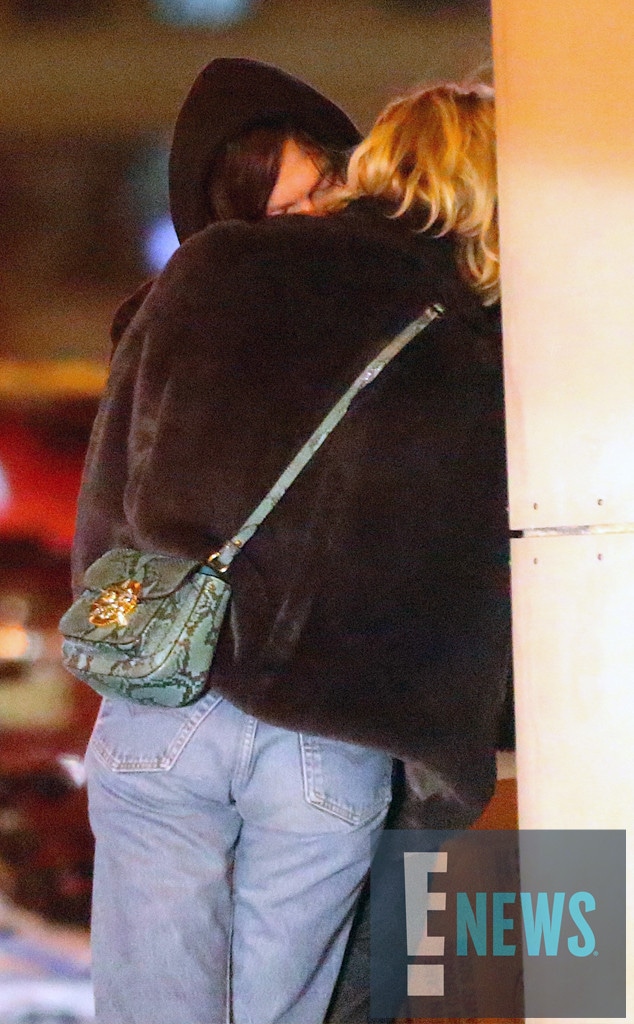 TheImageDirect.com
It appears Daryl Dixon may be off the market...
The Walking Dead star Norman Reedus and Diane Kruger, his co-star in the 2015 film Sky, had an epic makeout session on the streets of New York City Tuesday, E! News has learned, following more than a year of romance rumors. The two have never commented on them.
Reedus, 48, and Kruger, 40, left his home and walked to a bar, where they hung out for almost four hours. They left smiling and holding hands and spoke to random people on the street before the stopped at a corner and made out for half an hour, an eyewitness told E! News exclusively. The two then went to another bar.
"They looked like they had a great time!!" the eyewitness said.
Watch:
Norman Reedus Talks "Walking Dead" Romance
Reedus and Kruger have also been fueling the romance rumors in recent weeks.
Earlier this month, Kruger was spotted walking in Barcelona, where Reedus was opening a new photography exhibition. Last month, Reedus and Kruger were were photographed unloading bags and boxes from a Porsche in New York City. An eyewitness told E! News exclusively at the time that the two kissed on the lips and acted playful and also drove to a hotel. But another source told E! News Kruger and Reedus are "just friends."
The two have also been liking each other's posts on Instagram.
It was first speculated publicly that the two were romantically involved in December 2015, when The New York Daily News reported that the two made out in a bar in the city while the actress' then-boyfriend and fellow Sky co-star Joshua Jackson, 38, was overseas. A rep for Reedus denied to the newspaper that Reedus and Kruger had made out and a source close to the actress told The Daily Mail the story was "completely fabricated and untrue."
In July 2016, it was reported the actress and Reedus attended a star-studded Fourth of July party together. They did not comment. Two weeks later, the actress' rep said Kruger and Jackson had ended their 10-year relationship. The Dawson's Creek and The Affair star has appeared to have moved on; Earlier this month, he was photographed making out with a mystery brunette at a wine bar in New York City.
In December 2016, Kruger was spotted at Reedus' photography exhibition, which featured images from his 2013 book The Sun's Coming Up… Like a Big Bald Head, in Paris.