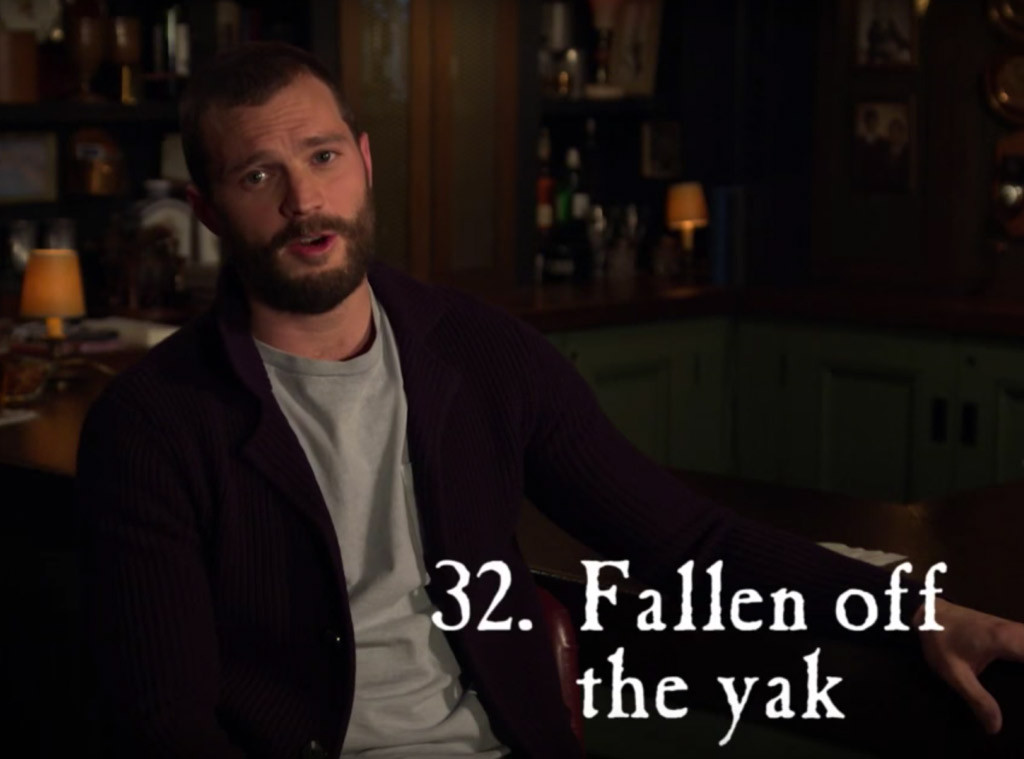 YouTube
Are you ready to get rama-lama-ding-donged?
Confused by what that means? Well, allow us to explain. It's St. Patrick's Day, and in honor of the famous holiday that has since become equated with partying, Irishman Jamie Dornan stopped by Jimmy Kimmel Live! to teach viewers 41 Irish terms for "drunk."
With a beer in hand, Dornan listed his terms, starting with the most well-known and ending with very questionable (but we assume real) terms.
"Hammered, intoxicated, inebriated, rat-arsed, bladdered, destroyed," Dornan began, taking short breaks to sip his brew. "Trollied, away with the fairies, squiffy, three sheets to the wind..." 
As the Fifty Shades Darker star continued to rattle off the terms, he began crack up at some of the more ridiculous wods such as "steam-pigged," "fanny-packed" and, of course, "rama-lama-ding-donged."
By the end of the video, Dornan successfully downed his entire beer and may or may not have been "huffle-puffed" (nope, that's not a reference to Harry Potter!).
How will you be celebrating St. Patrick's Day? Sound off in the comments!