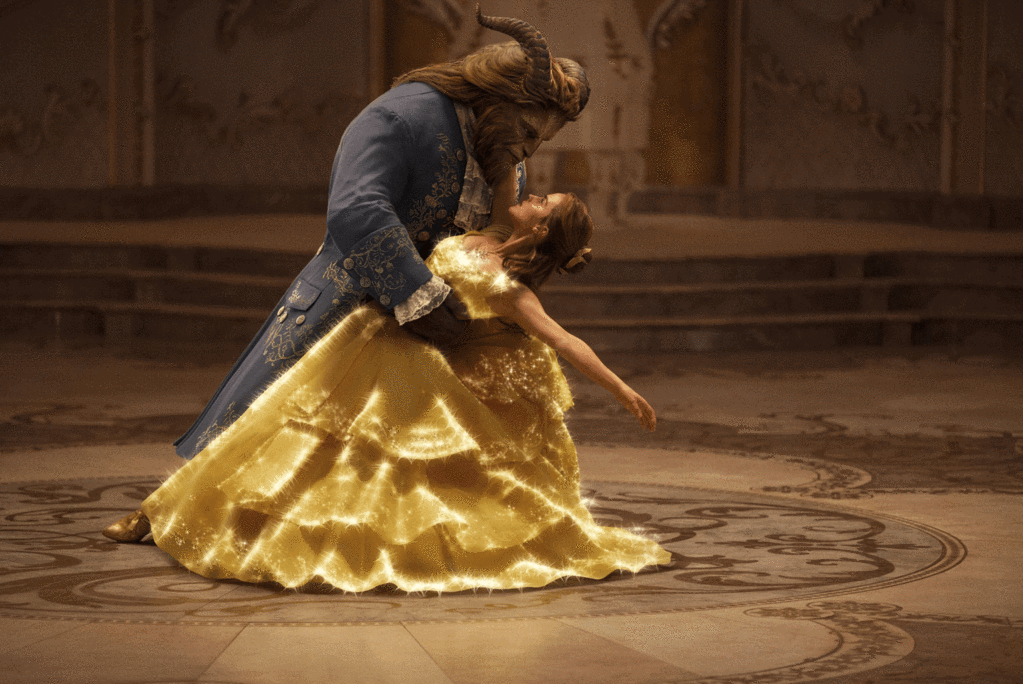 Walt Disney Studios Motion Pictures
Say hello to one of the most iconic dresses in fairy tale history: Belle's yellow gown. 
Sure, you see the golden silhouette come to life every Halloween on small girls with fantasy dreams, but you've never seen it like this before.
On March 17, Disney releases the live-action film Beauty and the Beast, starring Emma Watson and Luke Evans. If you were young when the 1994 animated film came out, you're probably fan-girling pretty hard right about now. And if you're also a costume design buff, you're excited, to say the least.
Oscar-winning costume designer Jacqueline Durran (you'll recognize her work from Atonement and Anna Karenina) took on the task of recreating the animated garment from the famous dance scene in the film, and E! News has got the inside scoop.
"We ended up creating a simple dress, because what was most important was the movement of the dress. It was a very soft structure built up by with meters and meters of silk organza dyed yellow and cut broadly in a circular shape, so that it emphasized her movement," the designer stated. "For Belle, the [Swarovski] crystals were part of Garderobe's, the talking wardrobe, finishing touch to the yellow gown, when added to the dress' golden print they provided the final magical flourish."
Want to know what went into creating scene with the iconic golden dress? The numbers below tell all.
Walt Disney Studios Motion Pictures
...of preparation for Jacqueline's team before shooting was scheduled to begin.
...to create the final gown.
...were added to accentuate the dress.
...of feather light satin organza used to create the dress.
...of faux marble used for the dance floor that the dress glides on.
...which were based on actual chandeliers from Versailles, were draped over the dance floor.
...were grown or purchased during production.
Even better, Atelier Swarovski has created a collection based on the live-action film: Enchanted Rose. Now you can join in on all of the magic. 
Don't forget to check out Beauty and the Beast in theaters tomorrow!