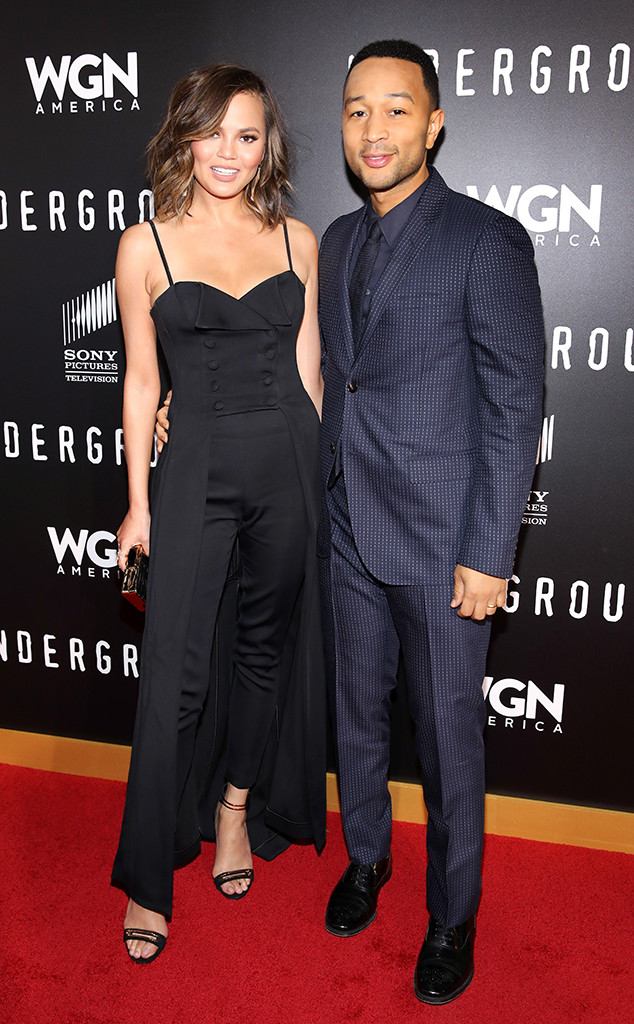 Rachel Murray/Getty Images for WGN America
Chrissy Teigen isn't alone in her battle with postpartum depression.
The supermodel's husband John Legend was by her side when she didn't know what was wrong and remained there when she decided to go public with her experience with an essay in the latest issue of Glamour magazine.
"I'm so proud of her," Legend told me last night at The Hollywood Reporter's Most Powerful Stylist dinner co-hosted by Jimmy Choo at The Ponte restaurant. "She showed me the drafts when she was writing it and I knew it would mean a lot to a lot of women for them to see that. By acknowledging the pain that she's going through, in doing that she also acknowledges the pain that a lot of women go through after they have a child. A lot of people don't want to talk about it. A lot of people feel alone when they're going through it and for her to let people know that they're not alone, I think was really powerful."