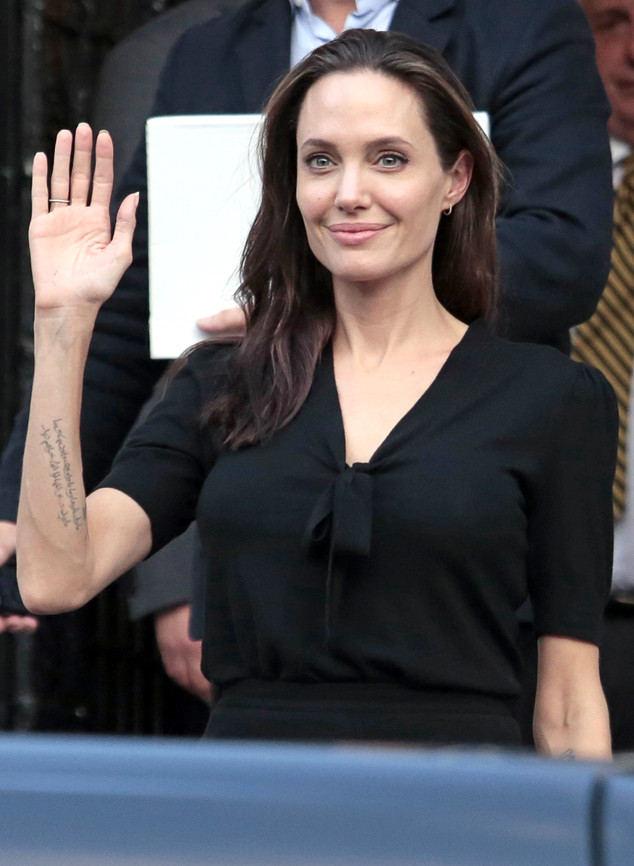 Milos Bicanski/Getty Images
Angelina Jolie has kicked off another big moment in her career, and it has nothing to do with Hollywood.
The 41-year-old actress took her first step in the teaching world, giving a lecture as a visiting professor at the London School of Economics Tuesday morning at the Centre for Women, Peace and Security—the university where she will begin teaching a master's course come September.
An LSE student tells E! News her visit was very exciting for students.
"It was really amazing having her on campus. Her arrival has been anticipated but we started to think because of her personal situation she might have backed out of the role," the student says, referencing Jolie's divorce from Brad Pitt. "There was a real buzz on campus—everyone was looking for her."