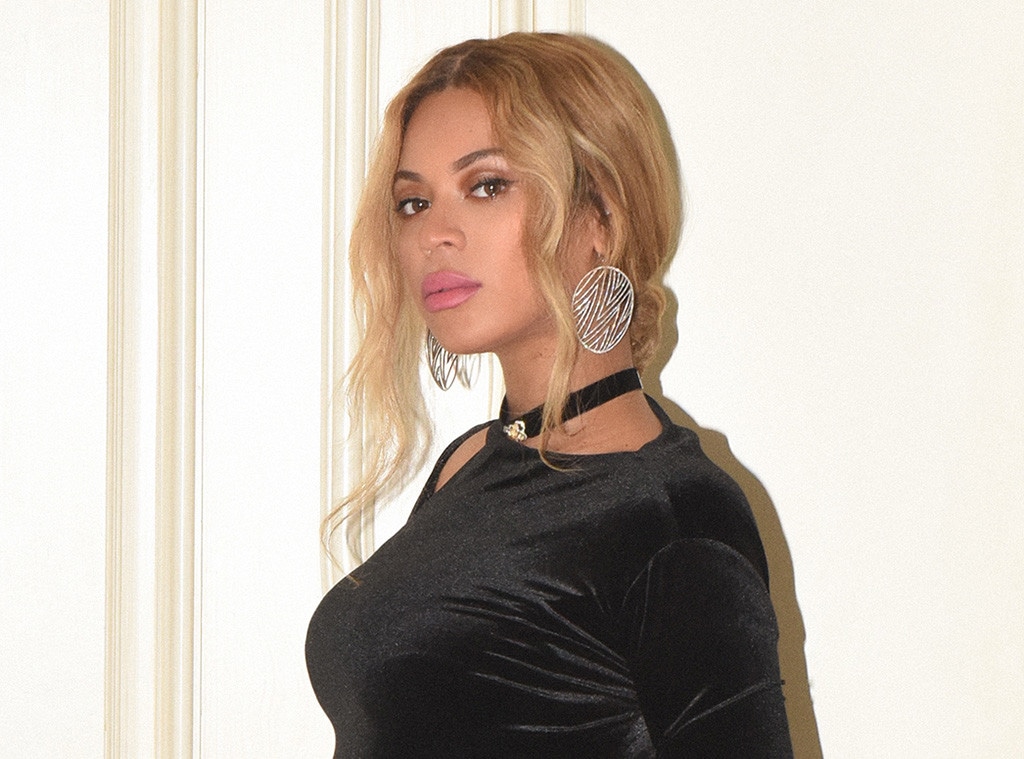 Courtesy of Beyoncé
With great power comes great conspiracy theories.
The latest speculation surrounding Beyoncé's pregnancy is pegged to the latest designer outfit she sported on her website.
The Grammy winner posted a series of shots showing off her thigh-high boots, LBD and a pair of round silver earrings that immediately caught some diehard Beyhive members' attention.
So that's the big deal? Well, it turns out that Bey sported the earrings way back in 2008 during her "If I Was a Boy" music video.
Several fans connected the dots and interpreted it as if Queen Bey was trying to low-key hint at the gender of her twins.  
Now we know what you're all thinking, that's a real stretch—but let's consider who we're all talking about here!
Bey is a master at creating buzz (pun intended), so the odds are slim that she just so happened to walk into her undoubtedly massive closet and selected this pair of jewelry by sheer coincidence.
Maybe the earrings were intentional? Maybe they just matched the head-to-toe black ensemble the best? Only time will tell if the 35-year-old is about to welcome to little boys into this world, and no matter what, it'll all be worth the wait.
Bey and Jay Z announced that they were expecting twins on Feb. 1 in an artsy Instagram post accompanied by a heartfelt family message.
"We would like to share our love and happiness. We have been blessed two times over. We are incredibly grateful that our family will be growing by two, and we thank you for your well wishes. –The Carters."
Bey, Blue Ivy Carter and Jay have all been spotted in New Orleans for Mardi Gras and most recently in Los Angeles (where they currently reside) since the pregnancy announcement.
Late last month, the songstress pulled out of her Coachella 2017 commitments due to doctor's orders, but she will be headlining the desert festival in 2018.