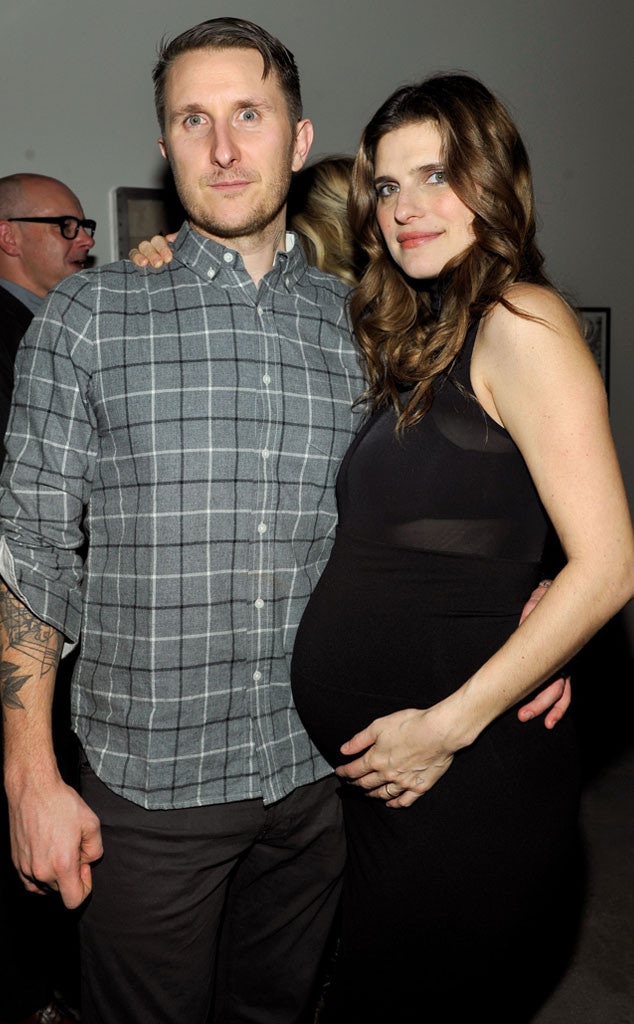 John Sciulli/Getty Images for Conde Nast
It's a boy!
Lake Bell and Scott Campbell have welcomed their second child together, the actress' rep confirmed to E! News. The couple met in 2012 on the set of HBO's How to Make It in America and tied the knot the following year. The actress and tattoo artist's daughter, Nova, arrived in October 2014.
Lake's second pregnancy was revealed in December 2016, when she and Scott attended the AG and Vanity Fair opening of Saved in L.A. and the actress-turned-director rubbed her baby bump.
Since Nova's birth, Lake has spoken candidly about what motherhood is really like. "Before my daughter, I definitely was a workaholic. And I still am, and that's a part of the texture of who I am, but I had no idea that I would consider my daughter in every breath that I take," she told The Frame. "That can be exhausting, certainly, and I understand that it's not even sustainable."
Watch:
There's "No Escape" for Owen Wilson and Lake Bell
Motherhood isn't always what she thought it would be. But, as she once told The Independent, it's made her better person. "My daughter has provided such an amazing exercise in prioritizing what I really care about. You push yourself harder and become more creative because you're forced to funnel your creativity into allocated times. A really successful woman in my industry said to me, 'You better get comfortable with not being able to be perfect at anything.' That haunted me, and then I realized being perfect is a tall order and I've never claimed to be perfect at anything," she admitted. "I'm pretty good at stuff, and I'd like to continue to be pretty good!"
It helps that Scott is a hands-on dad, of course.
"My husband is, like, an awesome father," she told Baby Center. "We co-parent. We both are doing it. But, he doesn't have boobs. And so, in the beginning, there's nothing you could do. There becomes a time in the pregnancy even where you're kind of tapped out. And then, you give birth, and you're like, 'Oh, that's like a vast injury that I [experienced].' I didn't realize that."
"I thought it was just going to be like, pop, and then I go back to work," the Secret Life of Pets star added. "And then, your brain is telling you, 'You must stay and take care of this progeny.'"
Lake described her own mommy guilt as "so intense," confessing, "I think that the key to all of it is just not being quite as hard on ourselves as society is sort of pressuring us. It's just important to accept that what you do is very noble and very justified and paramount. It's the most honorable thing to do. If we look at it like that, and as a whole and as a community, society can kind of systemically change how we look at motherhood and those responsibilities. Then I think real change can occur. I'm a workaholic. And when I first looked at mommies quitting their jobs to be stay-at-home moms, I really didn't respect it. I didn't understand it all. I didn't. I was just like, 'That's crazy!' Like, I would go crazy. But then, I had a baby, and I was like, 'Oh! Oh! OK.'"
The bottom line, according to the 37-year-old It's Complicated star, is that moms need to cut themselves some slack. "Guilt is not helpful for you. It's not helpful for your children and people around you," she said. "You have to give yourself credit, do your best and take care of yourself."
People was first to report.