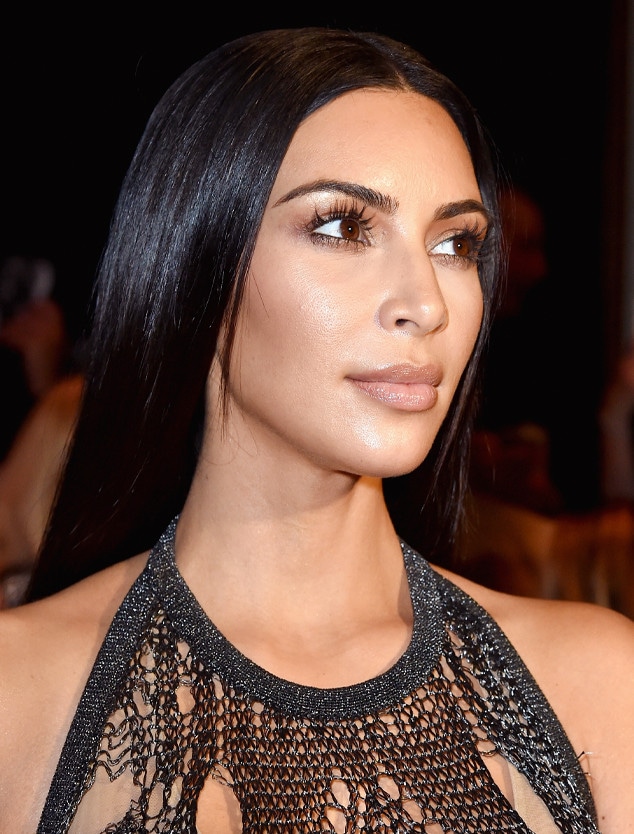 Pascal Le Segretain/Getty Images
General rule of thumb: If Kim Kardashian does something, consider our interests piqued. 
When it comes to beauty, Kim knows best. But just because she's on board with something called facial cupping (as seen on her Snapchat), doesn't mean that you're going to know what exactly it is. You might've heard of cupping, but this face-specific version is slightly different. To learn a little bit about Kim's most recently revealed beauty habit, we went straight to the source: Nurse Jamie. After all, the LA-based skin expert is the one who performed the ancient healing method on Kim.
Here's what you need to know.
First off, facial cupping is an extension of full-body cupping. It's an east-meets-west, all-natural alternative to more extreme anti-aging solutions, like a facelift or lasers and chemicals. "The cupping facial encourages blood flow to the tissue and stimulates the lymphatic system to help reduce inflammation, which in turn smoothes fine lines and wrinkles," explained the pro.
Using cups of different sizes strategically placed on areas of the face, the skin gets drawn up into the cup, creating a vacuum-like effect. "It kind of feels like a cat licking you," described Nurse Jamie. Almost immediately, you will feel your muscles start to relax and any facial tension melting away. You'll also notice plumper, fuller skin right away. Don't worry: Unlike body cupping, which can bruise, facial cupping tends to be much gentler. 
"We love to combine cupping with other facial treatments because the increased circulation allows for skin-care products to absorb much more effectively into the skin," she said. That's precisely why the pro recommends adding a cupping treatment on to any facial treatment (it's 75 extra bucks in her office). And if you're not in LA to receive the celeb treatment firsthand?
There are plenty of at-home options (this one from LURE Essentials is $40). Just be sure to read the directions and not suction too hard—you don't want hickies all over your face!
For firmer skin, it's worth a shot, wouldn't you say?