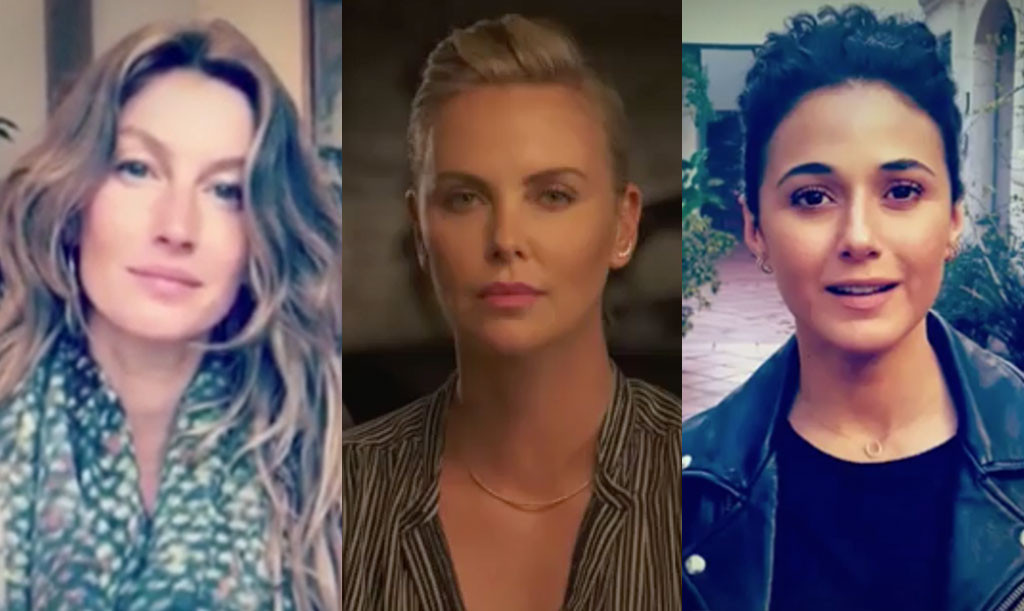 #GirlsCount
Today Charlize Theron, Gisele Bündchen, and more celebs joined citizens from around the world in counting the number of girls who don't have access to education by recording a short video and uploading it to #GirlsCount, an advocacy campaign in partnership with ONE.org urging world leaders to make a change.
Each video represents one girl who is denied the right to learn. According to ONE's Poverty is Sexist report we can see how educating a girl for a day costs less than a loaf of bread or a daily newspaper and that equal rights for girls means means economic growth. 
"Educating girls to the same level as boys could benefit developing countries to the tune of at least $112 billion a year. It also helps stabilize societies that are vulnerable to extremism," the report explains. 
Nothing will be done unless we're loud enough and big enough to get the attention of the decision makers, so take a minute to represent one girl somewhere in the world who one day might have the opportunity to go to school because you raised your voice. If poverty is sexist, as the report is titled, then the opposite is true—equality is sexy.