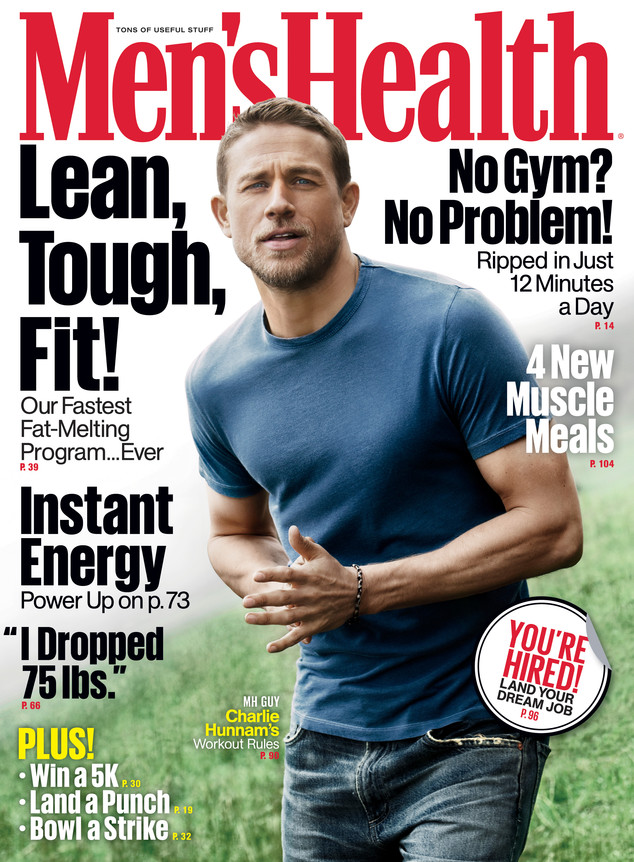 Brian Higbee for Men's Health
Charlie Hunnamdoesn't limit his sweat sessions solely to the gym.
The Sons of Anarchy alum appears on the cover of Men's Health magazine's April issue, where he reveals the secret to maintaining his incredible physique is sex. And lots of it.
Hunnam shared he's interested in "having a high fitness level across the board," pointing to running, swimming, hiking and jiu-jitsu as some of his workout go-to's. The British actor then admitted, "I try to do it all. I also try to make love as often as I can. That's an important part of fitness."
Our hearts aren't beating any faster. Yours are!
"There's no reason you can't be active at 70. I want to run up mountains at that age," he continued.