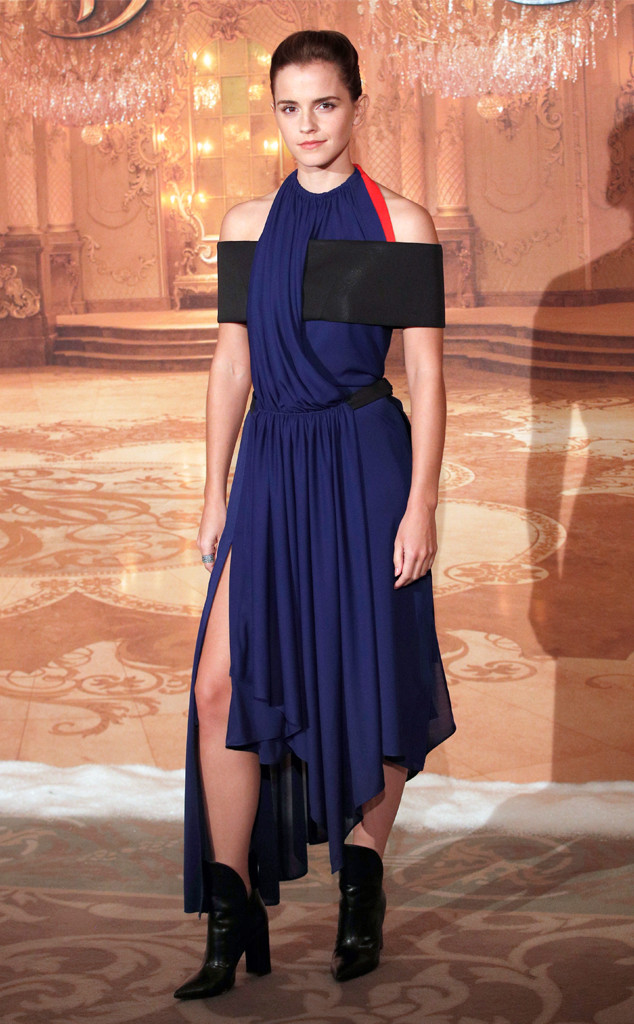 AP Photo/Christophe Ena
We've heard all about Emma Watson's eco-friendly wardrobe, and now the actress is detailing her getting ready routine.
The Beauty and the Beast star left no hygiene habit uncovered when she revealed her all-natural beauty regimen to Into the Gloss, explaining what it takes to achieve her effortless glow on a day-to-day basis. In addition to stocking up on organic products and committing to an in-depth skincare routine no matter how late she gets home, Watson said taking a bath—no, multiple baths—is her go-to when it comes to unwinding.
"I have a bath every single day of my life. And if I can have two or three—amazing. Nothing terrible is going to happen in the bath, so I always find time for that," the 26-year-old wrote. "I'll take phone conversations in the bath, anything."