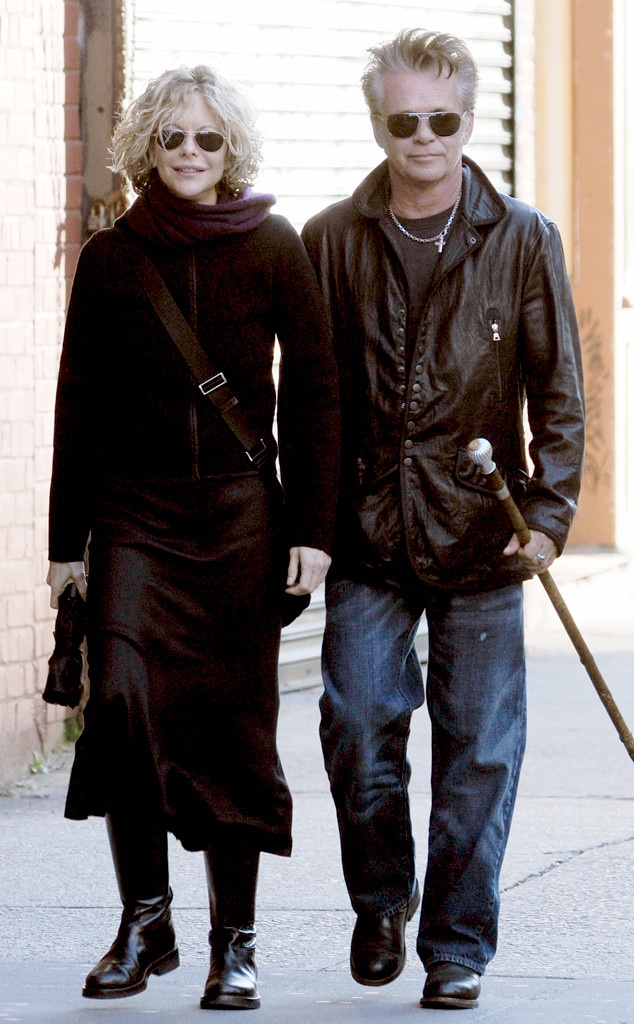 Elder Ordonez/INFphoto.com
After sharing five-plus years of their lives together, Meg Ryan and John Mellencamp are not on good terms.
The former couple dated from 2011 to August 2014, breaking up for two months before rekindling their romance. Unfortunately, they called it quits for good in 2015. During an interview with SiriusXM's The Howard Stern Show Wednesday, Mellencamp confessed that he and Ryan no longer keep in touch.
"Oh, women hate me. I loved Meg Ryan," Mellencamp shared. "She hates me to death."
Quite the confession given the longevity of their relationship, but the "Jack & Diane" crooner wasn't afraid to open up about his mistakes. He admitted he tried to mend their broken relationship, but the You've Got Mail star wasn't interested.
"She just doesn't want anything to do with me," he admitted, "and I don't blame her."
Mellencamp told host Howard Stern and Robin Quivers that many of his relationships end because of his immaturity. "Women hate me," he added. "I think it's because I'm a child. I throw fits, I gripe, I complain. I'm moody. Every bad thing that a fella can be, that's me."
He later clarified that the women he has dated hate him only when they're with him romantically, as he maintains good relationships with his ex-wife Elaine Irwin, whom he was married to for 20 years, and ex-girlfriend Christie Brinkley, whom he dated after he and Ryan split.
The "Hurts So Good" crooner previously revealed to The Howard Stern Show that distance played a role in his and Ryan's split. He lives in Indiana while America's Sweetheart resides in New York.
"Meg is an angel. She was just an angel sent to me at the right time," he said in 2014. "We tried to have a relationship for three years—long distance. We'll see what happens."
He also confessed he could never live in Manhattan. "I'm too sensitive to live there," the musician said. "I can't see poor people. I can't see the suffering. I can't see the trash on the streets...I'm not leaving Indiana. I'm going to die here."