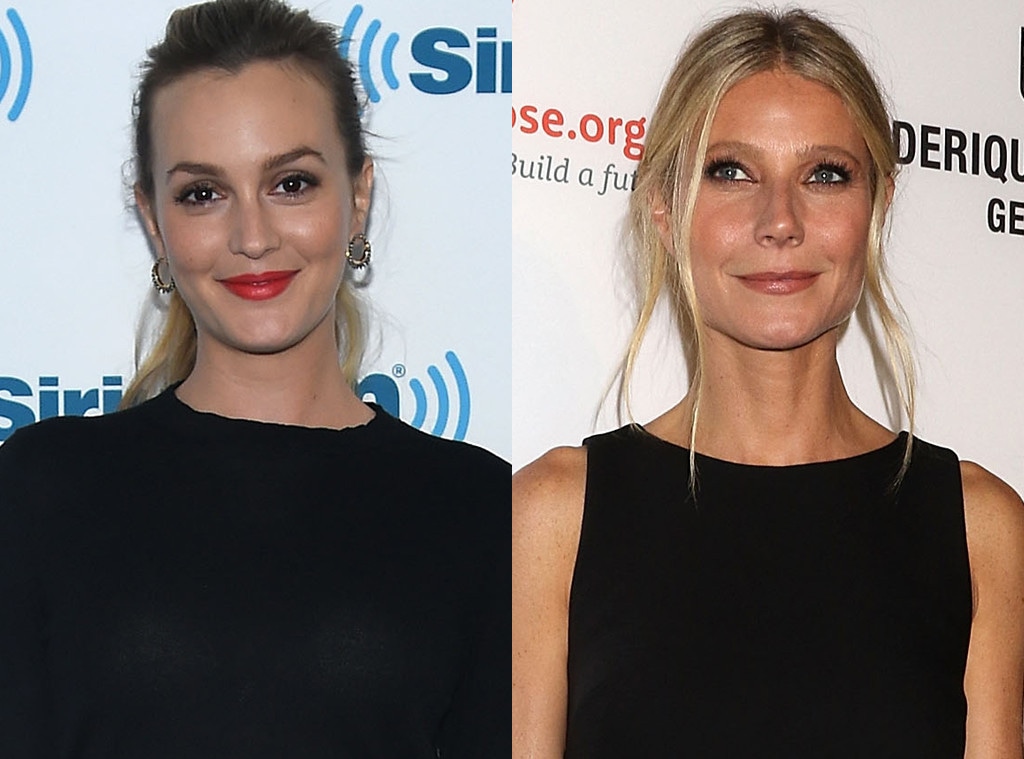 Getty Images / FilmMagic
Gwyneth Paltrow may promote bee sting facials, but her former co-star Leighton Meester isn't buying the hype. 
The Oscar winner has been known to make some controversial beauty suggestions on her website, Goop, since its fruition. Do $50 vagina steams ring a bell? What about a sprinkle of Moon Juice Sex Dust for her morning smoothies? Then, of course, there was the $15,000 golden dildo she included in Goop's roundup of "not-so-basic" sex toys. Needless to say, when it comes to sprucing up all elements of her personal life, Paltrow is willing to get adventurous—and shell out a few pretty pennies in the process. 
However, her Country Strong co-star won't be heeding her advice anytime soon. When asked whether she or her new character, Deborah, on Making History would be willing to take a seat on one of Tikkun Spa's mini-thrones for a v-steam, the actress was confused. 
"What?!" Meester said in an interview with Byrdie. "What is that?"
Rick Diamond/Getty Images for Sony Pictures
"I personally don't feel like you should be adding anything into your vagina—it's self-cleaning," she added. "We're fine; I'm going to say neither on the vag steam."
As for bee sting therapy, which Paltrow has also experimented with (the ancient practice allegedly helps with inflammation and scarring), Meester could not be swayed. 
"I don't know what that is either," said said. "That sounds like something from My Strange Addiction. It just doesn't seem right."
If it's any consolation, Paltrow herself wasn't entirely sold on the idea of a vagina steam when she went for her first one. 
"The first time I tried v-steaming, I was like, This is insane," she told The Cut. "My friend Ben brought me and I was like, 'You are out of your f--king mind. What is this?' But then by the end of it I was like, 'This is so great.'"