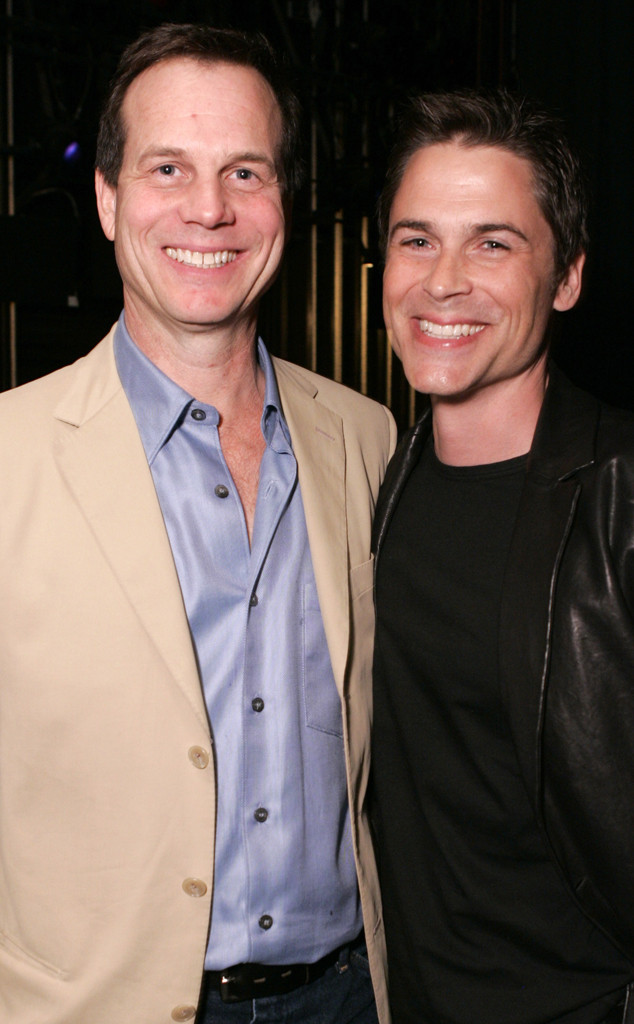 Chris Weeks/WireImage
Like all of Hollywood, Rob Loweis mourning the loss of Bill Paxton.
The Big Love star passed unexpectedly on Feb. 25 following complications from a surgery, and as Lowe relayed to The Hollywood Reporter in an essay published Tuesday, he'll never forget the impact Paxton made on his personal and professional life.
Lowe and Paxton met in 1991, and years later, the close friends co-starred in heist comedy Frank and Jesse. What followed for Rob and Bill was many years of memory-making, both in front of and behind the camera.
He wrote, "The first time I ever took my kids fishing was with Bill and his son... fast-forward to 20 years later my son still fishes every weekend and that's because of Bill.What made Bill really special to me was that we both lived outside of L.A. I've lived in Santa Barbara for 25 years. He lived in Ojai for 30 years."