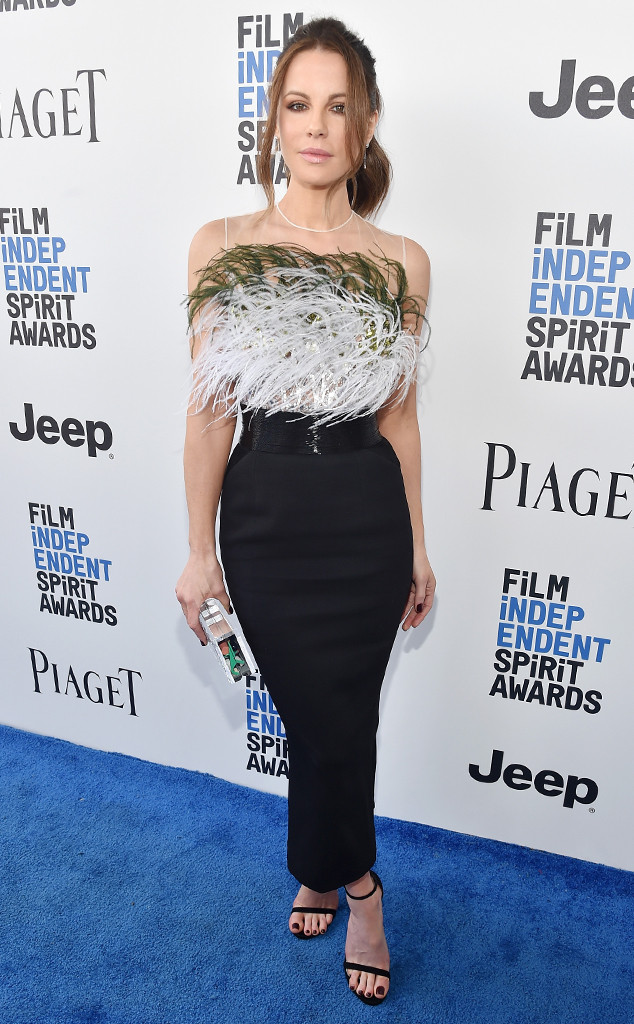 Alberto E. Rodriguez/Getty Images
Kate Beckinsale and Kerry Washington got playful with their fashion on the blue carpet at the 2017 Film Independent Spirit Awards Saturday.
The British actress sported a daring look; a sleeveless ankle-length pencil dress with a feather duster-like semi-sheer bodice, heavy black belt and black skirt.
Washington arrived in a retro-style sleeveless black tea-length Prada dress with a sequined bodice, paired with black Christian Louboutin strappy stiletto sandals.
And if Moonlight was your introduction to Naomie Harris, you may be amazed by her physical transformation back to her gorgeous self at the Spirit Awards. The actress, who plays a drug-addicted mother in the nominated coming-of-age film, sported a pink, blue and purple basket weave-patterned Chanel mini dress, paired with black and pearl beaded pumps on the blue carpet on the Santa Monica Pier.