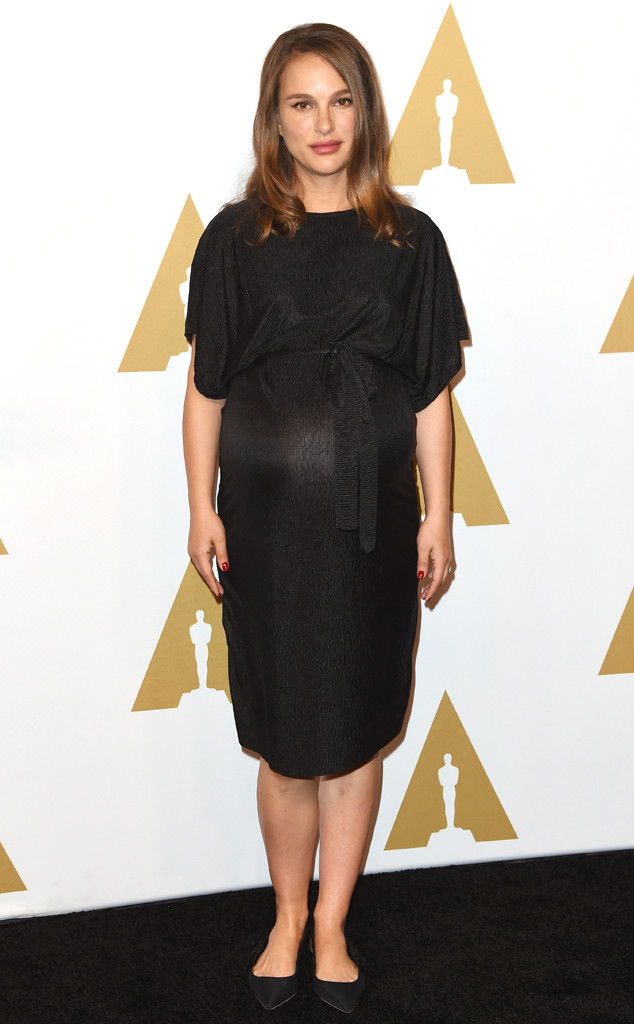 Kevin Winter/Getty Images
Natalie Portman will not be rocking maternity styles on the red carpet at the 2017 Oscars or the 2017 Film Independent Spirit Awards this weekend.
The 35-year-old star is unable to attend either ceremony due to her pregnancy. Portman is expecting her second child with husband Benjamin Millepied and is in her third trimester. The baby will join big brother Aleph, 5. E! News first confirmed Portman's pregnancy in September.
"Due to my pregnancy, I am unable to attend the Independent Spirit Awards and the Academy Awards," Postman said in a statement to E! News Saturday, hours before the Film Independent Spirit Awards. "I feel so lucky to be honored among my fellow nominees and wish them the most beautiful of weekends."
Portman is nominated for an Oscar for Best Actress for her leading role in Jackie. She had previously won an Oscar for the 2010 film Black Swan and was nominated before that for her supporting role in the 2004 movie Closer.
Portman was also nominated for Best Female Lead at the Film Independent Spirit Awards for her role in Jackie. The film was also nominated for Best Feature, Best Director and Best Editing.
Portman had accepted her 2011 Oscar for Best Actress while pregnant with Aleph and thanked Millepied, a choreographer who worked with her on the film, for giving her "the most important role of [her] life."
The balance between work and family life is something the actress has always questioned.
In an interview with Harper's Bazaar in 2015, she opened up about moving to Paris and how this new chapter with her son and Millepied has changed her. Luckily, she had fellow Oscar winner Cate Blanchett to turn to for advice.
"Very early on, I asked [Cate] about being a parent," she told the publication. "I said, 'How do you do it? You're a mom. You're the best at what you do.' She said, 'You just do. Stressing about it doesn't help.'"
According to Portman, her hubby felt the same way. "Most men I know are dealing with the same issues. They say they feel like if they work too hard they won't have enough time with their families," she mused. "Maybe those questions need to be asked of men, too. Maybe the men need better questions."
For complete Oscars coverage, tune in to E! News at 7 p.m. and Fashion Police at 8 p.m. on Monday, Feb. 27.