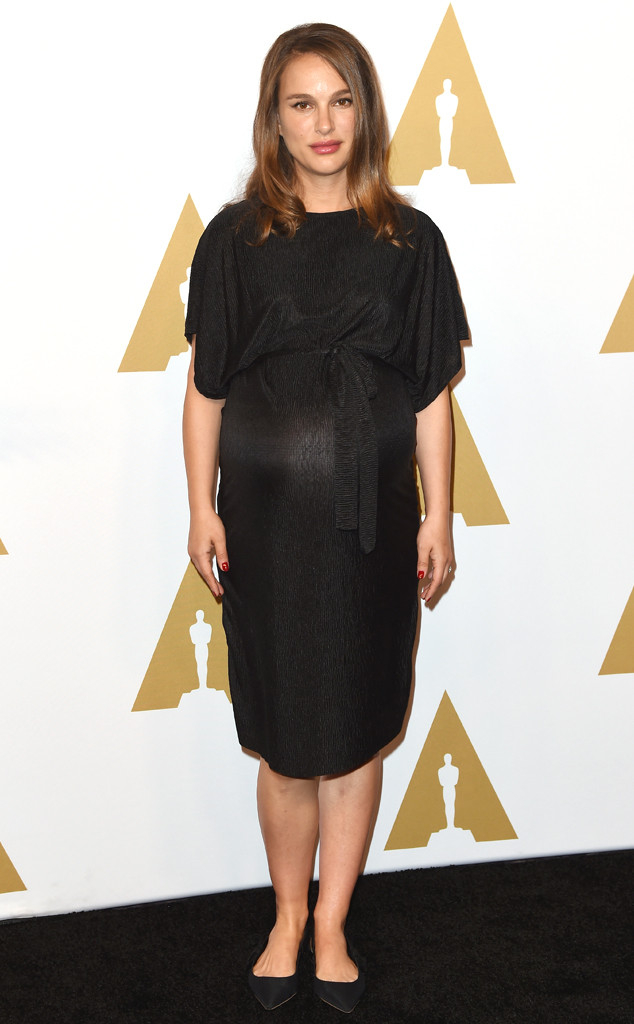 Kevin Winter/Getty Images
Natalie Portman will not be rocking maternity styles on the red carpet at the 2017 Oscars or the 2017 Film Independent Spirit Awards this weekend.
The 35-year-old star is unable to attend either ceremony due to her pregnancy. Portman is expecting her second child with husband Benjamin Millepied and is in her third trimester. The baby will join big brother Aleph, 5. E! News first confirmed Portman's pregnancy in September.
"Due to my pregnancy, I am unable to attend the Independent Spirit Awards and the Academy Awards," Postman said in a statement to E! News Saturday, hours before the Film Independent Spirit Awards. "I feel so lucky to be honored among my fellow nominees and wish them the most beautiful of weekends."