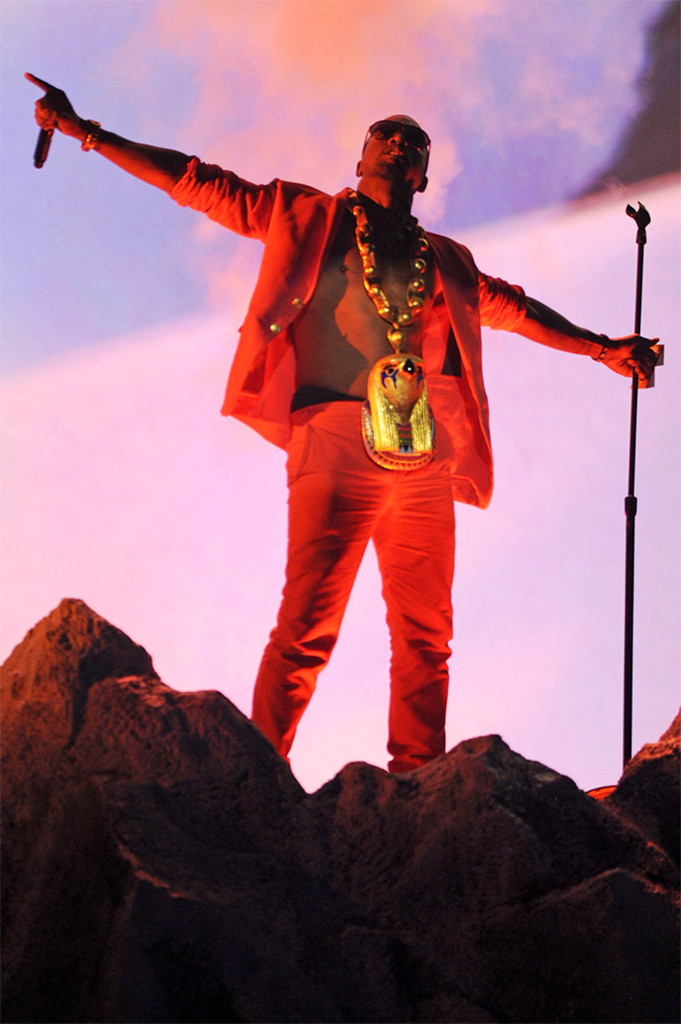 Kevin Mazur/WireImage
You may think Kanye West is completely out of his mind or you may think he's one of the most influential voices of our generation, but no matter what you believe, he's moving forward with some serious plans—plans that all seem to point toward total world domination...Muahahaha!
OK, just kidding.
But on a serious note, the rapper really is dipping his toes into as many global markets as he can. He started in music, worked his way over to fashion, and now we've learned he's making moves to impact the makeup and beauty industry, too (step aside, Kylie Jenner).
E! News can confirm Kim Kardashian's hubby has filed paperwork to kickstart his own beauty brand called Donda Cosmetics—named after his mother who passed away in 2007—which will produce a variety of cosmetics including makeup, perfumes, lotions and more.