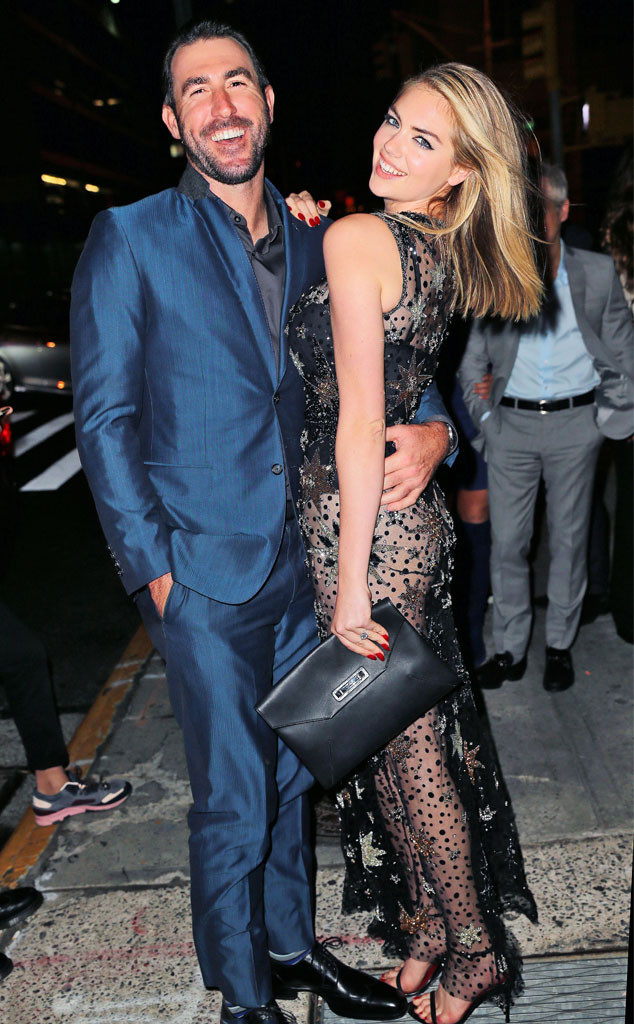 Jackson Lee/Splash
Justin Verlander may play baseball, but he doesn't like to play around after his games.
While spilling the tea to Andy Cohen Wednesday night, the athlete's fiancée and this year's Sports Illustrated Swimsuit cover girl Kate Uptonsuddenly was talking sex thanks to a curious caller.
A fan rang the show to ask when the the Detroit Tigers pitcher prefers to get between the sheets—before or after his games. Spoiler alert: neither.
'There's no sex before a game—absolutely none," Upton began. "What I've just found out is, if he plays too well, there's no sex after, either."
Of course, fans can't help but wonder: WHY!?
"He's exhausted," she said. "It's kind of a buzzkill for me."