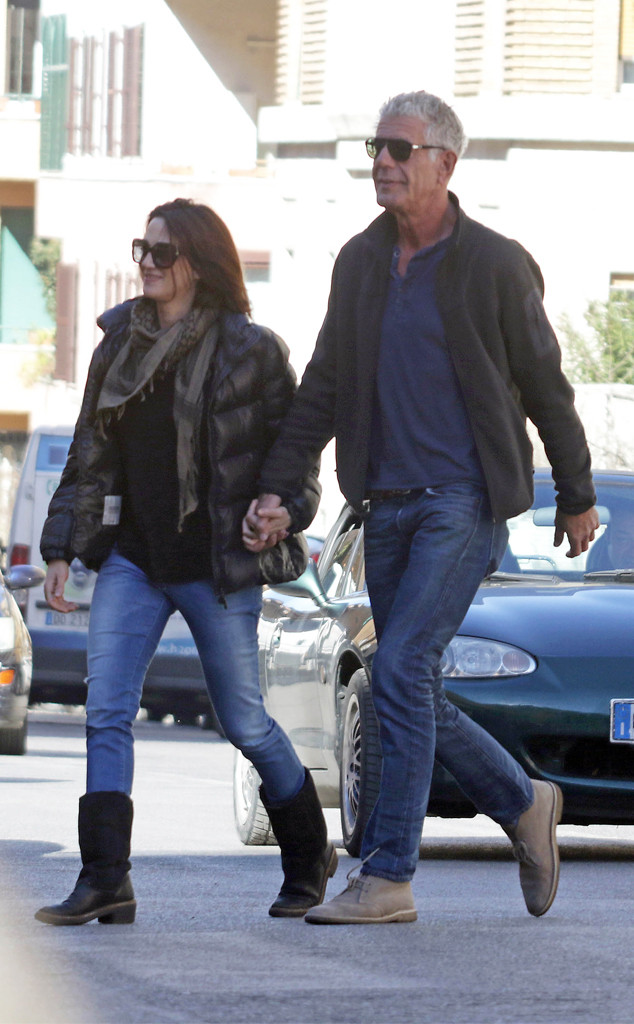 MEGA
Has Anthony Bourdain found romance in the eternal city?
The newly-single 60-year-old celebrity chef was spotted walking hand in hand with 41-year-old Italian actress Asia Argento through a Roman market on February 8. While reports circulate of a blossoming relationship between the two, according to the photos, it certainly looks like things are heating up for Bourdain out of the kitchen.
A source tells E! News the two spent four days together in Rome, staying at Hotel de Russie by the city's famed Piazza del Popolo and spending nights together enjoying Rome's finest asset—the food.